CIA's weapon against Taliban - Viagra!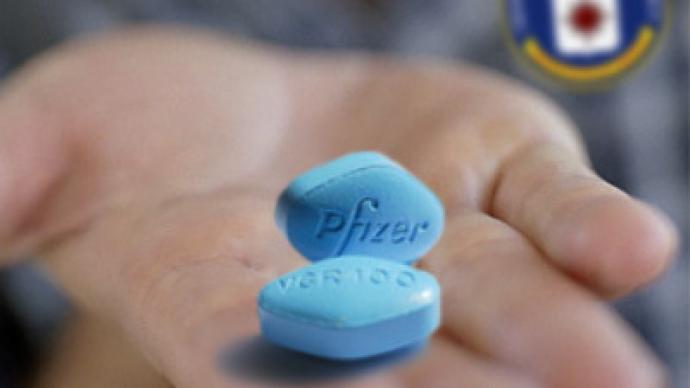 The KGB was once notoriously known for using attractive women as 'honey traps' to achieve their goals. Now, as time and technology move forwards, US intelligence has found a new way of exploiting the sexual angle…Viagra.
Cash and weapons are well-tried options but in some cases they don't tick all the boxes, particularly when trying to garner support among Afghanistan's tribal leaders, reports The Washington Post.
The newspaper quotes Jamie Smith, a veteran of CIA covert operations in Afghanistan and now chief executive of SCG International, a private security and intelligence company, as saying: "If you give an asset $US 1,000, he'll go out and buy the shiniest junk he can find, and it will be apparent that he has suddenly come into a lot of money from someone. Even if he doesn't get killed, he becomes ineffective as an informant because everyone knows where he got it."
Amidst the growing Taliban insurgency, CIA operatives are using a wide range of other products and services to win supporters among the locals. Pocketknives, tools, medicine and surgery, toys and school equipment, tooth extractions and travel visas are all among the gifts offered.
"Whatever it takes to make friends and influence people – whether it's building a school or handing out Viagra," as one longtime agency operative and veteran of several Afghanistan tours commented.
The Viagra method proves to be especially effective with ageing Afghan chieftains who often have four wives, the maximum number allowed by Koran, and are eager to be at their best.
You can share this story on social media: