​CIA handling of torture report triggers feud with Congress, DoJ investigation
Published time: 5 Mar, 2014 08:16
Edited time: 5 Mar, 2014 08:22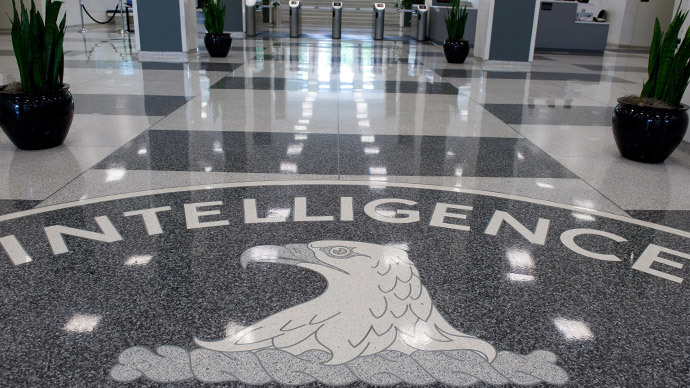 The US Justice Department is investigating the CIA over alleged malfeasance at the spy agency. The probe is linked to a bitter feud between the CIA and its congress watchdog stemming from a classified report on agency interrogation of terror suspects.
On Tuesday, the CIA Inspector General's Office asked the Justice Department to conduct the probe. The allegations against the spy agency are connected to how it dealt with the Senate Intelligence Committee when that body was working on a voluminous report on methods used by the CIA after the 9/11 terrorist attack. Those included detention of terror suspects in secret prisons and torture interrogation techniques.
The 6,300-page report, which took some four years and $40 million to prepare, has remained classified for 15 months after completion as the CIA has to vet it before release to the public. But people familiar with the text said harshly criticized the program and accused the agency of misleading the Bush administration, US lawmakers and the public over its nature and results.
In December 2013, Senator Mark Udall, who leads calls on the swift publication of the report, revealed that the Intelligence Committee had become aware of an internal CIA report, which he said was "consistent with the Intelligence Committee's report" and "conflicts with the official CIA response to the committee's report." The report was not shared with the Committee investigators.
The CIA downplayed the importance of the internal report, calling it a collection of summaries of classified documents rather than an analytical document. But apparently, the agency also conducted an investigation into how the existence of the internal review was revealed and eventually alleging, that the Committee gained unauthorized access to CIA databases.
It's not clear how exactly the CIA conducted the investigation, but some lawmakers see it as an attack on their oversight powers.
"As you are aware, the CIA has recently taken unprecedented action against the committee in relation to the internal CIA review and I find these actions to be incredibly troubling for the committee's oversight responsibilities and for our democracy," Udall wrote Tuesday in a letter to President Obama. "It is essential that the committee be able to do its oversight work – consistent with our constitutional principle of the separation of powers – without the CIA posing impediments or obstacles as it is today."
He added that "the declassification of the Committee Study is of paramount importance and that decisions about what should or should not be declassified regarding this issue should not be delegated to the CIA, but directly handled by the White House."
According to McClatchy, the CIA monitored computers, which they insisted the committee investigators used to read classified documents at a secure room at CIA headquarters in Langley. This action possibly violated an agreement against doing so, the news service reported citing people with knowledge of the conflict.
Both the CIA and the Committee refrained from officially commenting on the Inspector General investigation.