CIA's multibillion dollar spy program ends up being 'a colossal flop'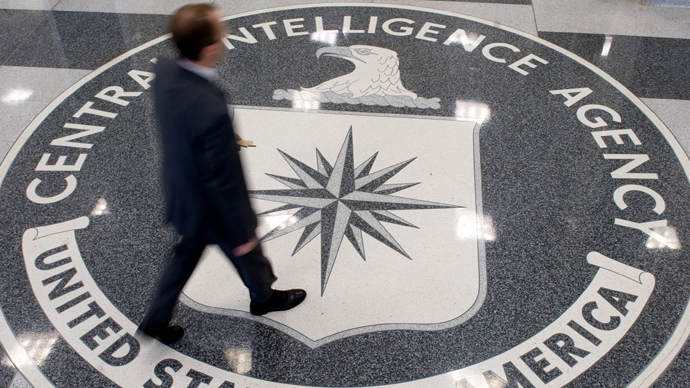 United States government officials with intimate knowledge of a little-known Central Intelligence Agency spy program now say the CIA's post-9/11 efforts to send undercover agents around the globe was "a colossal flop."
That's according at least to one of the former senior CIA officials who spoke with Los Angeles Times journalist Ken Dilanian for an article published on Sunday about the agency's "non-official cover," or "NOC" roles. Those are instances in which CIA agents were sent abroad to pose as business executives in order to collect intelligence for their bosses back at headquarters near Washington, DC, such as the case of former spy Valerie Plame, whose first-hand account of her experience was turned into the best-selling book, then movie, Fair Game.
Dilanian reported that the CIA spent at least $3 billion on the Global Deployment Initiative — which administered NOC roles — in the years after the September 11 terrorist attack, while the number of specially trained spies grew from the dozens into the hundreds. As they were routinely sent time and time again overseas to collect intelligence, however, their efforts rarely if at all proved to be productive, sources told the Times.
According to this week's report, language barriers and large liabilities kept many undercover agents from properly infiltrating target demographics, such as Al Qaeda and other extremist groups, and instead the CIA spent billions trying unsuccessfully to milk foreign targets for valuable information.
"[T]oo few spoke Urdu, Pashto, Dari or other necessary languages, or could disappear in local cultures," former CIA officers told the Times.
Other times, sources said, undercover agents were easily identified. Although the operatives would often be sent overseas with fake identities and backstories, they were rarely able to rope in targets, who the CIA had hoped would be tricked into submitting secret information to the undercovers.
Fake companies and operatives in Iran, for example, did little to fool those involved in the nation's nuclear and missile procurement networks, Dilanian reported. Those spies were ultimately sent back to CIA headquarters following unsuccessful missions.
Others, a former chief of the CIA's Europe division said, weren't even deployed to the right arena. Some, Joseph Wippl told the Times, were posted "a zillion miles from where their targets were located."
The Global Deployment Initiative's billion-dollar budget is now being cut, the Times reports, but not after what Dilanian claims to be a failure in which "inexperience, bureaucratic hurdles, lack of language skills and other problems" plagued a program whose successes could be counted on one hand.
The "colossal flop" sentiment supplied by one former official, Dilanian wrote, was echoed by around one dozens others who offered to provide the paper with details on the NOC roles, albeit anonymous.
One former agent — who did provide the paper with permission to use his name — said that he was only aware of three successful NOCs during his 20-plus years within the CIA.
"They were absolute nightmares for the administrative bureaucracy of the agency," the CIA vet, John Maguire, told the Times.
You can share this story on social media: