Chris Christie uses police helicopter as personal chauffeur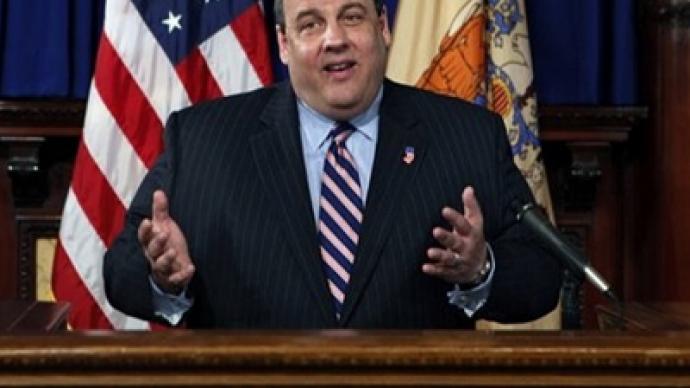 The New Jersey Republican Governor hailed for his ability to cut government waste and spending arrived in style at his son's baseball game when he stepped off of a state police helicopter – obviously a good way to spend police resources.
The governor's high school aged son was playing baseball and the governor wanted to be there, so bad he called in the state police. Not only was he chauffeured to the field by police helicopter, he was driven about 100 yards (91 meters) in a chauffeured car from the helicopter to the stands. "It is a means of transportation that is occasionally used as the schedule demands. This has historically been the case in prior administrations as well, and we continue to be judicious in limiting its use," said Christie spokesperson Michael Drewniak, defending the governor's actions. It is unclear where the governor came from, his schedule was clear of public events which typically means he would have been working in his office and able to drive to the game. After making such a showing and using state resources to get to the game on time, Christie left early, reported NJ.com. He and his wife skipped out during the 5th inning. Christie has become a Republican champion of government spending cuts and curtailing wasteful spending, yet finds it appropriate to take a quick spin on a state police helicopter to catch half of his son's baseball game. Some New Jersey residents were not amused. The helicopter is one of only five available choppers purchased by the state police for use in police investigations. Each costs $12.5 million, said a NJ.com report.
You can share this story on social media: