China downgrades US credit rating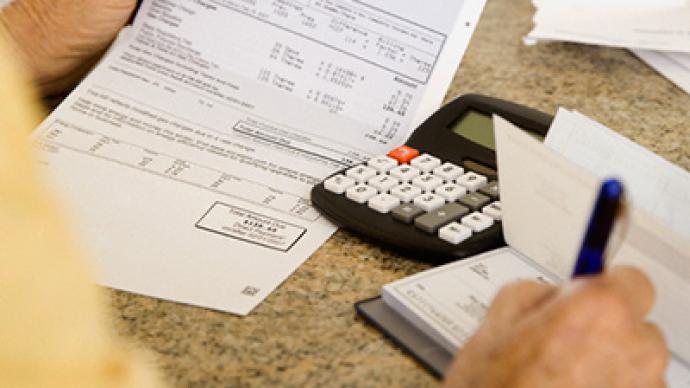 China's top credit rating agency downgraded the US debt, despite this week's deal that many hoped would save the markets.
China, the largest foreign holder of US debt, is also telling America that it needs to take responsible measures with its debt issues to avoid global catastrophe. While avoiding default with a last minute vote to raise the debt ceiling and cut spending this week may have save the US economy temporarily, China says the United States need to keep an eye on things to avoid a risk of more trouble."Big fluctuations and uncertainty in the US treasury market will influence the stability of international monetary and financial systems, thus hurting the global economic recovery," writes Zhou Xiaochuan, governor of the People's Bank of China. As a precaution, the Chinese will "closely observe" the implementation of this week's debt deal. In a statement posted on the People's Bank of China website, Xiaochuan writes, "We hope that the US government and the Congress will take concrete and responsible policy measures … to properly deal with its debt issues, so as to ensure smooth operation of the Treasury market and investor safety."Last month the State Administration of Foreign Exchange begged the US to act in ways which would not cause an international economic catastrophe. "We hope the US government will take responsible policies and measures to boost global financial market confidence and respect and protect the interests of investors," wrote the Chinese back in July. Xiaochuan's statement makes the first official response out of China in regards to this week's debt deal.Though China and the world are undoubtedly happy that America finally took some responsibility with the matter, the Dagong Global Credit Rating agency did in fact reduce the credit rating for America from A+ down to AA. Standard & Poor's are still considering a downgrade of their own, but Moody's and Fitch, however, have confirmed on Tuesday that they will keep their current rating of AAA for the US for the time being.Elsewhere in China, the Xinhua News Agency reports the signing of the debt deal as a move that "failed to defuse Washington's debt bomb for good." An earlier editorial published by the outlet called-out politician on both sides of the aisle for causing the crisis, saying "the ugliest part of the saga is that the well-being of many other countries is also in the impact zone when the donkey and the elephant fight."China holds more than $1 trillion of the United State's debt, and around $2 trillion belonging to other nations.
You can share this story on social media: