Mental health hospitalizations for children increased almost one-quarter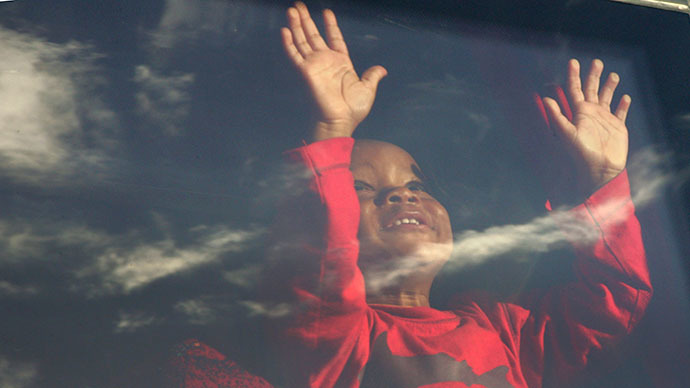 ​Millions of children across America are being hospitalized for issues related to mental illness, according to a new study, accounting for roughly one-tenth of the country's youth population.
A new study published in the latest issue of Pediatrics raises a number of issues about the American health care system with regards to adolescents and the increasing amount of mental illness diagnoses being made each year by doctors across the United States.
"This is a common and costly problem," Dr. Naimo Bardach — the lead author of the study and an assistant professor of pediatrics at the University of California San Francisco's Benioff Children's Hospital — says of her report.
According to the study, 4 million American children and adolescents have some form of mental illness, and nearly one-tenth of all kids are hospitalized because of it. Compared to years past, however, the statistics suggests that more children than ever are being treated for mental illness. The health care industry, all the while, is reaping billions of dollars as a result.
Bardach says her report "is the first paper to give a clear picture of the mental health reasons kids are admitted to hospitals nationally."
"The most important finding is the fact that mental health hospitalizations are so common for kids," Dr. Bardach added to US News & World Report.
Indeed, her research shows a sharp incline in recent years with regards to the amount of children being diagnosed and hospitalized each year for mental illness issues. Her report concluded that mental health hospitalizations for kids increased by 24 percent between 2007 and 2010, with depression, bipolar disorder and psychosis being the most common and expensive primary diagnoses for pediatric admissions.
"We now know through our analysis of cost and frequency which diagnoses are the most relevant," Bardach said of her report "Next, we need to define what the optimal care is for children with these conditions so that hospitals can consistently deliver the best care for every child, every time."
"Mental health is a priority topic for national quality measures, which are intended to help improve care for all kids," she added.
According to her research, however, parents are paying expensive medical bills in record amounts as the number of children being hospitalized for these issues surges by nearly a quarter.
At 44 percent, depression is the most common mental illness that America's youth are being diagnosed with as of late, Bardach said, and the costs incurred by that trend total around $1.3 billion annually — almost as much as what's associated with treating asthma. Depending on certain factors, though, some children suffering from depressing may not receive the right diagnosis.
"These are costly hospitalizations, and being hospitalized is a heavy burden for families and patients," said Bardach.
"This study helps us understand that mental health is a key priority. The long term goal is not only to improve hospital care for these kids, but also to understand how to effectively optimize mental health resources in the outpatient world."
Speaking to US News & World Report, Bardach said that African-American and Hispanic children are less likely to be diagnosed or hospitalized for a mental illness, even if symptoms are similar to those of other kids.
"Taken together in both the inpatient and outpatient settings, in general we're not doing a good enough job of delivering mental health services to minority children," she said.
Bardach and her colleagues based the report off of statistics provided by two national databases, and their study was supported by the Agency for Healthcare Research and Quality and the National Institute for Children's Health and Human Development.
You can share this story on social media: