Chicago cops sue mayor Rahm Emmanuel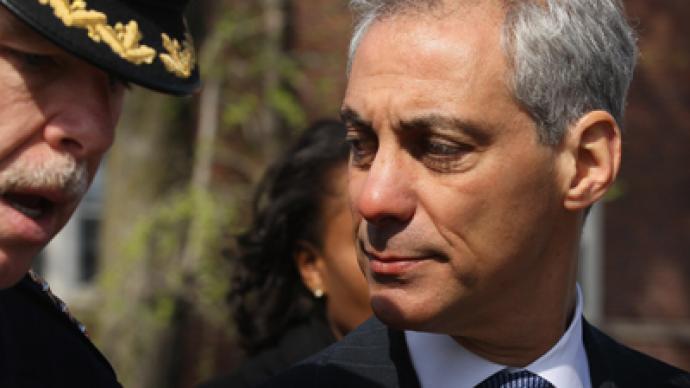 Eleven police officers who were part of Chicago Mayor Rahm Emmanuel's personal security detail are suing their former employer, claiming he discriminated against them for political and racial reasons.
The officers allege that Emmanuel replaced them with officers who volunteered for his 2010-2011 mayoral campaign –  a violation of the city's Shakman decree, which forbids politically motivated appointments in city hiring decisions. The officers, who are white and hispanic, also allege that Emmanuel discriminated against them, favoring African-American officers with less seniority. Six of the plaintiffs had previously filed a complaint with Chicago's inspector general's office last year, citing the alleged Shakman violations. The investigation is still ongoing, according to The Chicago TribuneThe plaintiffs, who filed their suit Monday, claim the mayor of illegally lowered their ranks and reduced their compensation. They are seeking the restoration of their previous ranks in addition to punitive damages.The city rebuffed the allegations, calling the lawsuit "baseless," and claiming that the hiring decisions weren't even made by Emmanuel, a former Obama White House Chief of Staff.