NASA: New Chelyabinsk-like meteor strike 7-times as likely as thought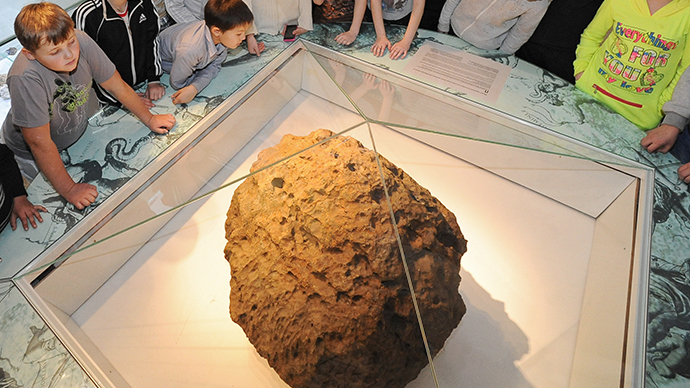 New research out of NASA suggests the odds of the Earth being rocked by another meteorite on par with the one that unexpectedly shook Chelyabinsk, Russia earlier this year are higher than previously estimated.
On Wednesday this week, officials with the National Aeronautics and Space Administration announced their latest findings regarding February's meteorite, and it isn't good news for anyone alarmed that another soaring chunk of rock could come ripping through Earth's atmosphere.
Scientists say that the Chelyabinsk meteorite was the largest foreign body to hit Earth in almost a century, and similar ones could soon be on the way. Bill Cooke, who leads NASA's meteoroid environment office at the agency's Marshall Space Flight Center, said during a press conference this week that there is a pretty good chance of seeing something similar in the near future.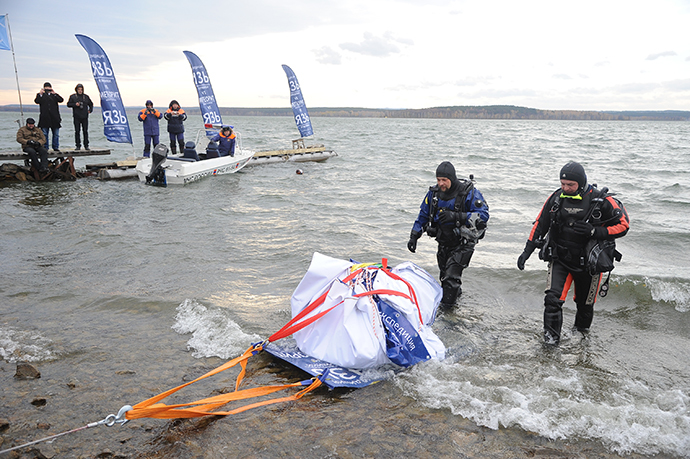 "If you look at the number of impacts detected by US government sensors over the past few decades you find the impact rate of kiloton-class objects is greater than would be indicated by the telescopic surveys," Cooke said at the presser, according to the UK's Register newspaper.
Elsewhere during the event, Cooke acknowledged that the impact rate of these types of meteorites is several-times over what scientists had suspected.
"Over the past few decades we've seen an impact rate about seven times greater than the current state of the telescopic surveys would indicate," he said.

Researchers released their findings after spending almost a year investigating the February incident in which a rock nearly 65-feet in diameter soared blew up 18.5 miles above the Earth and then soared over Chelyabinsk after entering the atmosphere at a speed of 43,000 miles-per-hour.

"If you want to calculate what happens in other circumstances in future asteroid impacts, you first need to understand Chelyabinsk," said Peter Jenniskens, a research scientist at NASA's Ames Research Center, according to the Los Angeles Times. "So Chelyabinsk is now the gold standard, thanks to citizen science. It is now our calibration point. And that's why it's really important to figure out what happened."
Peter Brown, a planetary scientist at the University of Western Ontario involved in the latest NASA research, added that studying the Chelyabinsk meteorite is making other scientists reconsider how asteroid's behave.
"We need to refine those estimates," he said. "We should see something like Chelyabinsk every 30 to 40 years rather than every 120 to 140 or so — a factor of three or four more of these impacts than the telescopic data suggest."
Last February's incident injured more than 1,000 people in Russia and, according to the Washington Post, created a series of explosions equal to about 500 kilotons of TNT.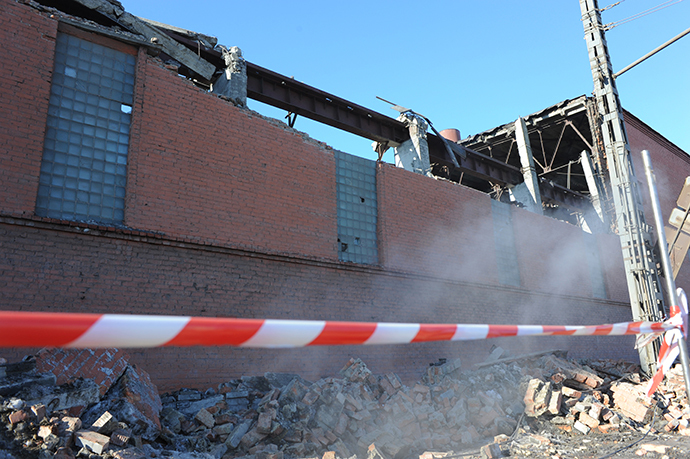 You can share this story on social media: