NSA considers amnesty for Snowden if he stops leaks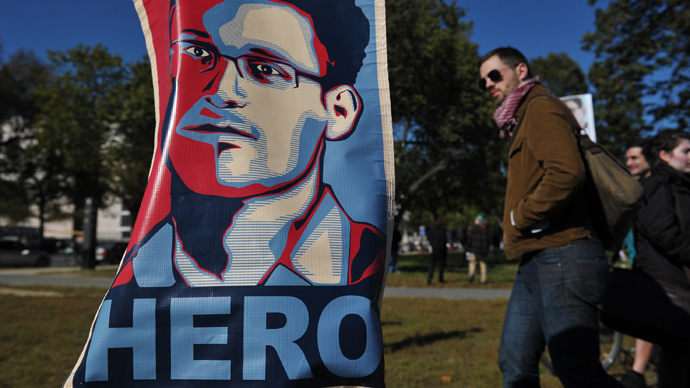 Senior National Security Agency officials in the United States say they've considered making a deal with former contractor Edward Snowden that would give amnesty to the leaker charged with espionage if he stops disclosing secret documents.
Both the director of the NSA and the government official in charge of the agency's Snowden task force tell CBS News that they've considered the possibility of cutting a deal with the 30-year-old former contractor, who fled the US for Hong Kong earlier this year with a trove of top-secret documents.
Snowden, who is reportedly now working in Russia after being granted temporary asylum there in August, might be able to return to the US and avoid prosecution if the American government agrees to an amnesty deal that would likely put an embargo on the stolen cache of files.
Asked by CBS News' John Miller on Thursday, the NSA official tasked with leading a specialized group in charge of the Snowden case said "it's worth having a conversation about" a possible amnesty pact with the subject of his probe.
"I would need assurances that the remainder of the data could be secured, and my bar for those assurances would be very high. It would be more than just an assertion on his part," Rick Leggett of the Snowden task force told Miller.
"It's not unanimous," Leggett added, however, and NSA Director Gen. Keith Alexander admits that he isn't exactly in favor of suspending charges against Snowden, who is accused of theft and espionage.
Alexander admitted to Miller that the entire situation is quite a dilemma, but said that in his opinion, "I think people have to be held accountable for their actions."
Should Snowden be granted amnesty, Alexander suggested, other government employees or contractors with access to sensitive information could consider it a go-ahead from the federal government to leak documents on their own accord and know a life-time imprisonment isn't the only possible outcome.
"[W]hat we don't want is the next person to do the same thing, race off to Hong Kong and to Moscow with another set of data, knowing they can strike the same deal," Alexander told Miler.
The opinion with regards to Mr. Snowden's actions has been largely split among other government officials as well, but a Department of Justice complaint was unsealed in June charging the former Booz Allen Hamilton employee with theft, "unauthorized communication of national defense information" and "willful communication of classified communications intelligence information to an unauthorized person."
While working as an intelligence contractor, Snowden took a trove of classified documents that have been shared with certain members of the media and reported on consistently since June through a steady trickling of leaks that have embarrassed the US and outraged America's allies.
Glenn Greenwald, the American journalist who met with Snowden in Hong Kong and has reported on the pilfered files in the months since, previously said his source passed him upwards of 20,000 classified documents, according to a Reuters report in August. Gen. Alexander said during an event in Baltimore last month that the total number of stolen files could include as many as 200,000 NSA documents, and CBS News reports this week that Snowden "is believed to still have access to 1.5 million classified documents he has not leaked."
The first major news report based off of the Snowden files was published by The Washington Post and Britain's the Guardian in early June and revealed evidence of the US government's top-secret practice of compelling telecommunication companies for the phone records of everyone in America on a regular basis. Leaked documents have been continuously provided to members of the media in the six months since.
You can share this story on social media: