Car manufacturers store driving habits, location data for unknown amount of time - report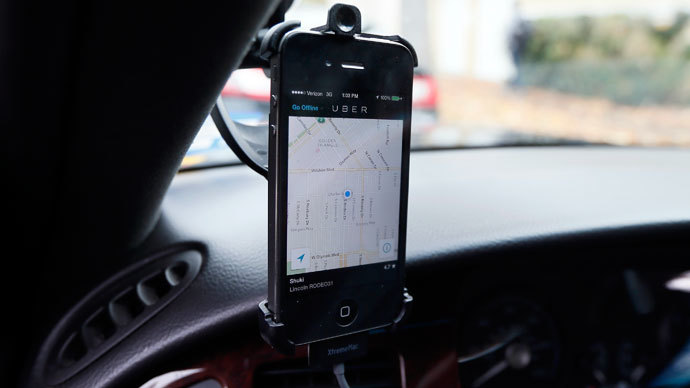 US automakers are using the navigation systems installed in millions' of drivers cars to track their whereabouts and the duration they stay in one place, and there's no way for an individual to erase this data, a new government investigation has found.
The Government Accountability Office (GAO) released a report this week examining Detroit's Big Three automakers -- Ford, General Motors, and Chrysler -- as well as Toyota, Honda, and Nissan. Investigators found that when it comes to a car company tracking a driver's data – in order to locate a nearby gas station or help with direction, for instance – each business has a widely different policy.
What was consistent, though, is that "if companies, retained data, they did not allow consumers to request that their data be deleted, which is a recommended practice."
The report did not identify the specific policies employed by each of the automakers, although it did also study the tracking policies of global positioning options including Garmin, TomTom, Google Maps, and Telenav.
Senator Al Franken (D-Minn.), the chairman of the Senate judiciary committee, first requested the report and said that auto companies have taken steps to protect their customers, although more needs to be done to make them aware of the current policies.
"Modern technology now allows drivers to get turn-by-turn directions in a matter of seconds, but our privacy laws haven't kept pace with these enormous advances," Franken said in a statement Monday. "Companies providing in-car location services are taking their customers' privacy seriously – but this report shows that Minnesotans and people across the country need much more information about how data are being collected, what they're being used for, and how they're being shared with third parties."
Franken also said that he plans to introduce legislation regarding vehicle-specific privacy within the year.
Cars track customers in a number of ways that many customers are likely unaware of. Along with navigation systems, some parents want their cars tracked in order to keep an eye on teenagers behind the wheel. Many models are sold with data recorders, similar to the "black boxes" used in airplanes that record pilots' conversations and actions, that are used to piece together information in the event of a crash.
Other commuters use transponders like EZ-PASS to avoid waiting in tollbooth lanes. Such devices are used as evidence when police are investigating someone who may have used their car to commit a crime, but how long that data is kept is unknown.
The GAO report noted "companies should safeguard location data, in part, by de-identifying them; that companies should not keep location data longer that needed; and that such data should be deleted after a specific amount of time."
GM spokeswoman Heather Rosenker told the Detroit News that the company does not keep records of customers' turn-by-turn navigation and that "OnStar takes seriously matters that affect our customers' privacy and operates its services with strong privacy protections and practices."
You can share this story on social media: