Capital Account now on Hulu in full HD
Published time: 17 May, 2012 18:58
Edited time: 17 May, 2012 22:58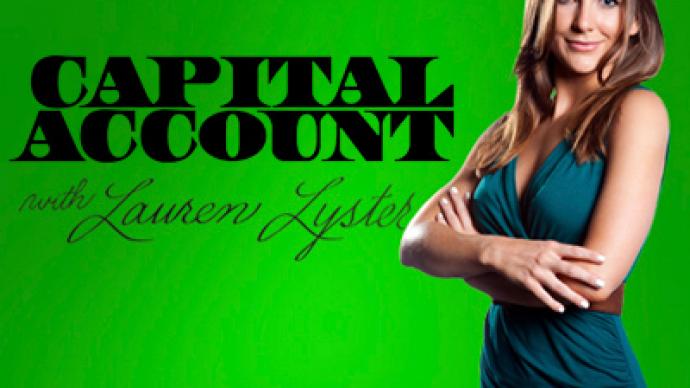 RT is excited to announce that one of our newest program, Capital Account with Lauren Lyster, is now available in high definition for free on Hulu.com.
Capital Account is broadcast live out of RT America's Washington, D.C. studio every afternoon from Monday through Friday. For those that miss the initial airing, though — or are curious in catching the show in hi-def — each episode of the program will now be available on Hulu following its first broadcast.
"We're extremely excited to bring our US viewers a new way to watch Capital Account online and a way to see our show in HD – which is something our viewers can't experience anywhere else, not even on our TV broadcast," host Lauren Lyster explains. "We hope to continue expanding our reach, so we can bring the reality of the financial system and global economic situation to as many people as possible, the Capital Account way: in-depth, challenging the orthodox, and pulling no punches."
Since its first broadcast last October, Capital Account has become one of the most watched programs on RT. In only its first few months, the show has featured segments with the likes of financial guru Jim Rogers, British lawmaker Nigel Farage and PIMCO CEO Mohamed El-Erian.
Capital Account with Lauren Lyster is the second RT program to be hosted by Hulu; the video streaming website began carrying The Julian Assange show earlier this year.