BP 'trolls' accused of threatening oil spill critics on Facebook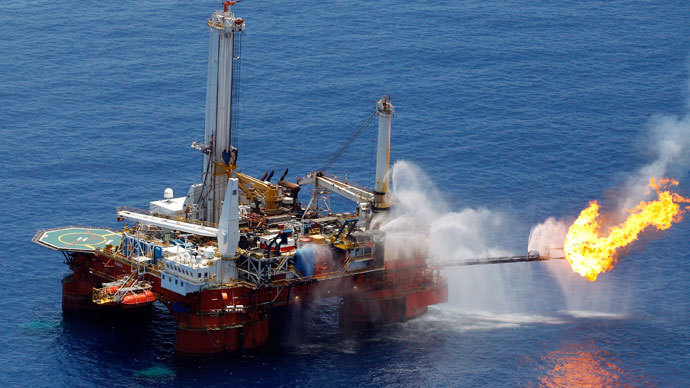 BP is embroiled in a new controversy after accusations that the British corporation hired a public relations firm to harass and intimidate Facebook users who condemned the company for its handling of the Gulf of Mexico oil spill.
The largest environmental disaster in US history began on April 20, 2010 with an explosion on the Deepwater Horizon oil rig located near the Mississippi River Delta. Eleven workers were killed in the blast, and an oil gusher on the ocean floor spent 87 days pumping at least 4.9 million barrels of oil into the Gulf. The spill has resulted in a massive $7.8 billion deal to settle damage claims.
In an attempt to heal its image in the face of public outrage and persistent attacks via social media, the company formerly known as British Petroleum hired the international PR company Oglivy and Mather to run the BP America Facebook page. 
Accusations have surfaced that Facebook users who posted critical comments on the page have become the subject of attacks, threats, and ongoing harassment. One user, known as "Marie," told Al Jazeera she feels the need to remain anonymous because of a "fear for my personal safety should the BP trolls find out that I am the whistleblower in this case." 
Troll is defined in the internet lexicon as an anonymous online bully who may post comments or send messages intended to upset the recipient. Physical threats are not uncommon in such online communities. Marie said she recorded examples of such attacks and has turned over boxes of material to the Government Accountability Project (GAP). 
"We'd been hearing this kind of harassment by BP when we were working on our health project [in the Gulf of Mexico], so it sparked our interest," said GAP investigator Shanna Devine. "We saw Marie's documentation of more serious threats made on the BP page, and decided to investigate. We've seen all this documentation and that's why we thought it was worth bringing to the ombudsman's office of BP, and we told them we thought some of it even warranted calling the police about."
In one instance, Marie said, someone edited an image of the bird used in BP's logo so that the cartoon was staring down the sight of an automatic weapon. She said the cyber-attacks followed her onto her personal page and were lobbed from a whole list of Facebook users. 
"The harassment communications are not something that BP and their people are not aware of," Steve Lockman, legal investigator with Levine, Papantino, Thomas, Mitchell, Rafferty & Proctor, told Al Jazeera. "It's not a secret that the personal attacks, broadcast abuse, and type-written harassment were happening and continue to go on…We have thousands of documents regarding communications posted through various Facebook websites." 
Marie and the other accusers say BP, through trolls, sought their personal information and then used that against them by contacting their employers, family members, and making their IP addresses publicly available. The company has yet to respond to any allegations, but a former Ogilvy associate said in 2012 the firm handled all of BP's social media during the crisis. 
Chris Paulos, one of the lawyers investigating the case, told Al Jazeera the incident is yet another example of "subversive attempts by corporations to put forward their ideology of what we should think about them, and doing it in a way that is not decipherable to the average person."
You can share this story on social media: