Major US cities on high alert in wake of Boston Marathon bombings (VIDEO)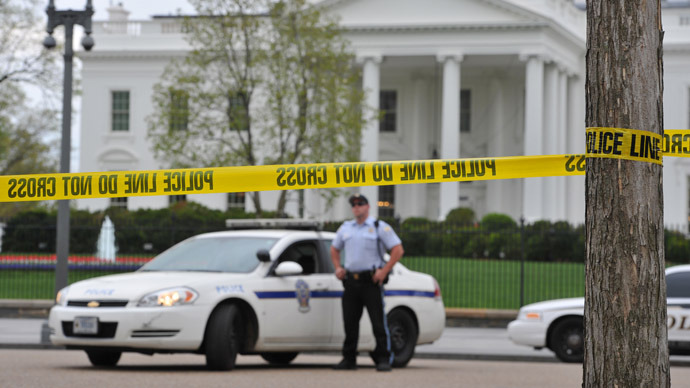 In response to the multiple blasts and additional explosives found in Boston during its annual marathon, America's larger cities are heightening security measures as a precaution.
In New York, Mayor Michael Bloomberg announced that security was being raised, including counter-terrorism measures. He stated that 1,000 NYPD employees are presently assigned specifically for those terrorism-related procedures. Police cruisers congregated around high traffic areas such as Times Square and major landmarks around the city, while the Metropolitan Transit Authority also increased sweeps at transit stations.
In Washington, security was increased outside the White House, as Secret Service agents established a larger perimeter around the building and blocked access to anyone without an entry pass. Additional patrol officers were also stationed at the city's Metro system prior to Monday evening's rush hour.
"
Metro is taking this step in an abundance of caution
," said the agency in a public release.
In Boston, news spread that officials had taken down cell phone service to the area to prevent any remote detonations, though the claims were refuted by major cell carriers, such as AT&T and Verizon Wireless, which reported much higher than normal call frequencies as the source of network issues.
Amtrak services running through Philadelphia and the Northeast region have been placed on heightened alert, and the city's public transportation agency, SEPTA, announced that operators there were instructed to take tighter patrols of the downtown area and transport stations.
In Los Angeles, Police Chief Charlie Beck said his department would increase officer deployments at sporting events in response to the attack in Boston, beginning with Monday night's Dodgers baseball game. Additional police would be present, including bomb-squad personnel and dogs.
Meanwhile, police in Atlanta, Miami, Dallas and Houston have so far not announced any additional security adjustments.
Outside of the US, organizers for Sunday's London City Marathon have been tracking the situation, and have been in contact with that city's Metropolitan Police to review security arrangements.
Addressing the nation, President Obama declared that the "full weight of justice" would be brought down on those behind the bombing attacks in Boston, though he cautioned against jumping to conclusions regarding the responsible parties or individual. He stopped short of labeling the blasts "terrorism."

Earlier, Obama spoke with Republican House Speaker John Boehner, Democratic Senate Majority Leader Harry Reid and Republican Senate Minority Leader Mitch McConnell. The President also received briefings from FBI Director Robert Mueller and Homeland Security Secretary Janet Napolitano. Federal law enforcement have been on a level one mobilization alert, meaning an "all hands on deck" situation and additional attention is being placed on outgoing flights from the US.

You can share this story on social media: