Boston bombing suspect 'cites US wars in Iraq and Afghanistan as impetus for attacks'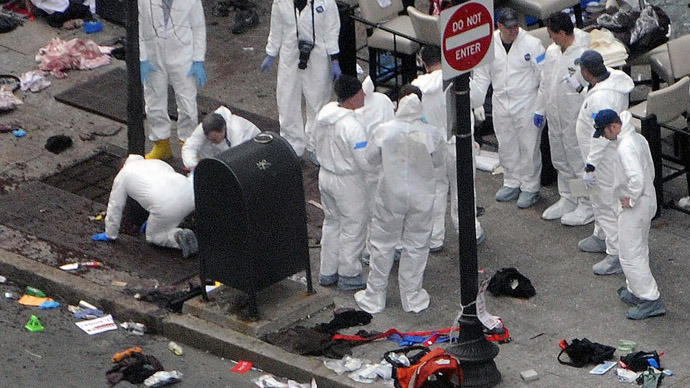 The surviving Boston Marathon bombings suspect Dzhokhar Tsarnaev told interrogators that US-led wars in Iraq and Afghanistan spurred him and his brother to carry out last week's deadly assault, US officials told media.
US officials believe Dzhokhar and Tamerlan Tsarnaev acted on their own when targeting the Boston Marathon and were not linked with any terror cell, AP reports quoting its own sources.
Follow RT's day-by-day timeline on Boston Marathon bombings

The hospitalized 19-year-old suspect, who has been upgraded to fair condition, specifically provided the US invasion of Iraq, which officially ended in December 2011, and the ongoing US-led mission in Afghanistan as inspiring the brothers to carry out the attack, the Washington Post reports.

Dzhokhar Tsarnaev further took responsibility for his role in planting explosives near the marathon finish line last week. Despite his role in the assault, he had previously said his brother was the primary driver behind the terror plot.
The elder Tamerlan Tsarnaev, 26, died on Friday after a fierce gun battle with police.
However, the Boston Globe reported on Tuesday that Tsarnaev offered up his admission of guilt on Sunday, when he had not yet been read his Miranda rights.

While attorney's for the suspect are likely to challenge the legal admissibility of his statements, including claims that he and his brother acted alone, a senior police officials said authorities already believe their case is watertight based on eyewitness testimony from the man who the brothers abducted late Thursday night.

"We just killed a cop. We blew up the marathon. And now we're going to New York. Don't [expletive] with us," the witness recounts one of the suspects as telling him when the carjacking first commenced.

Dzhokhar Tsarnaev was charged with using and conspiring to use a weapon of mass destruction and with malicious destruction of property resulting in death. He is accused of setting off pressure-cooker bombs that left 3 killed and wounded 264 during the Boston Marathon on April 15.
He is also due to be charged separately with the killing of a Massachusetts Institute of Technology police officer shot during the manhunt on Thursday.
While there is no excuse for attacks that purposefully target civilians, the fact that the suspects cite US foreign policy as a primary motivating factor in the bombings should come as a surprise to no one, John Glaser, an editor at Antiwar.com, told RT.
"Every attack that wasn't an FBI-hatched sting operation since 9/11 has had that component. All of these terrorists that want to attack the United States and commit heinous violence on us have in their mind some motivation of US foreign policy; US aggression in the Middle East."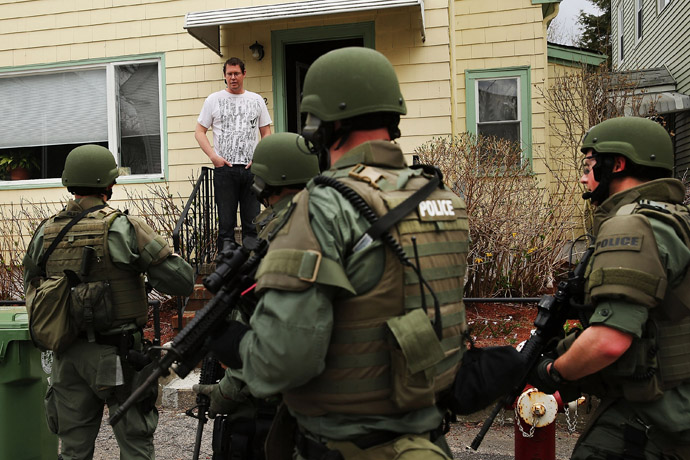 The next step in the investigation is expected to be an indictment, during which new charges could be added.
A possible hearing was set for May 30, with two death penalty lawyers appointed to represent Tsarnaev, AP reported.
Meanwhile, police are continuing to look into the suspects' online and telephone communications to prove the younger Tsarnaev's statement.
Currently, about 50 people remain in hospital, with three of them in critical condition. At least 14 of the wounded lost all or part of a limb, while three others lost more than one limb.
CCTV cameras captured Dzhokhar manipulating his cellphone and lifting it to his ear just moments before the two blasts, according to the FBI.
With the legal process against Dzhokhar Tsarnaev commencing, there are still those who believe he is innocent. A group on Facebook in his support has attracted about 11,000 supporters over the last week.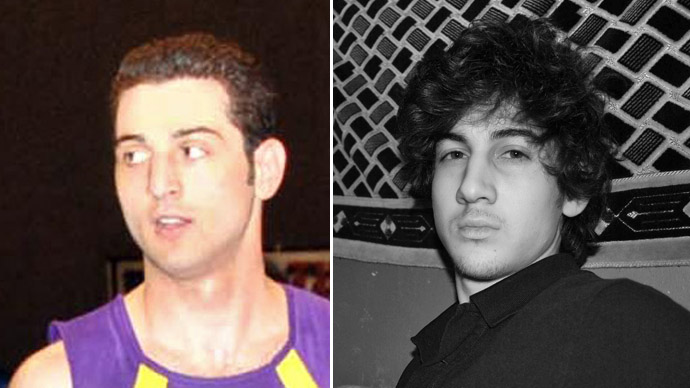 You can share this story on social media: