Boeing inspector fired for pointing out aircraft safety flaws
Published time: 3 Dec, 2012 19:51
Edited time: 3 Dec, 2012 23:51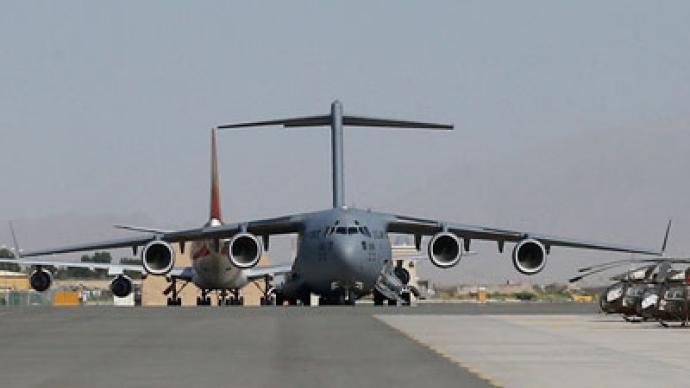 A former quality control manager for a Texas Boeing factory is suing the multi-billion-dollar aircraft company because she says her position was terminated after blowing the whistle on safety issues.
Cynthia Whittenburg claims that she was fired in December 2011 because she refused to void and modify documentation that would have allowed the Boeing C-17 Globemaster III aircraft to be given the go-ahead for use, reports Courthouse News Service. Beginning in February of that year, Whittenburg says she was repeatedly pressured to make changes to forms which would have cleared the aircraft to take to the sky, despite having identified a series of safety issues.
According to the complaint filed in court, "Any delay in the release of the aircraft would cost defendant Boeing thousands of dollars in lost revenue."
Whittenburg is suing both Boeing and Vaalutasi Lelea, the company's vice president that ordered her to illegally make changes to acceptance documentation results for the Globemaster.
"Plaintiff was advised by members of her staff that certain C-17 aircraft had failed to meet certain acceptance standards," the complaint reads. "Plaintiff told her superiors regarding the failing acceptance standards of the aircraft which rendered it not airworthy. Corporate principals for defendant, Boeing, were aware, approved and ratified the instructions given to plaintiff, Whittenburg, to void and alter acceptance results and standards which rendered the aircraft not airworthy."
David Lee of Courthouse News Service reports that even though Whittenburg's contract with Boeing listed her employment as at-will, the airline giant would not be protected in this case because they allegedly ordered her to commit an illegal act before what's being considered by the plaintiff as retaliation.
"Defendant, Vaalutasi Lelea … directed plaintiff to alter and void failing test results of non-airworthy aircraft," the complaint states. "Such an act is illegal. The illegal course of action that defendant asked plaintiff to perform carried criminal penalties at all times relevant to this lawsuit."
According to publicly available profiles of Whittenburg hosted online, she joined Boeing as a quality assurance manager in 2010 after serving two years overseeing safety at MRI Technologies. Prior to that she was the lead quality and mission assaurance manager for United Spac Alliance, where she was responsible for the executive of a five-year, $20 million Safety, Reliability, Maintainability, Quality Assurance and Risk Management program.