Tea Party screws Boehner; collateral damage for Obama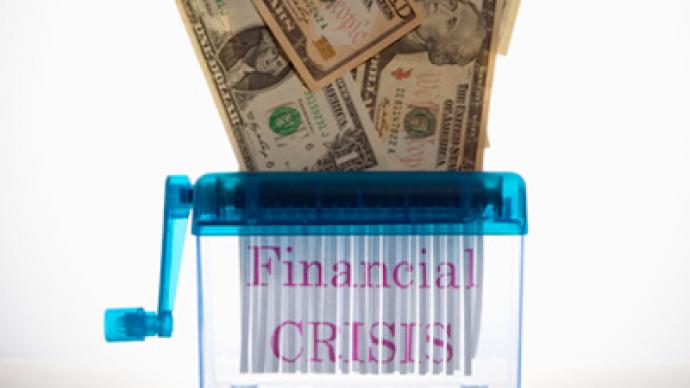 On Tuesday, the United States government is planning on running out of the more than $14 trillion that DC lawmakers say the country can borrow from abroad.
As Democrats and Republicans remain unwilling to come to a compromise on the debt ceiling dilemma, the congressional crisis is spiraling into sure catastrophe as the whole world looks to the US, searching for a glimmer of hope that maybe, just maybe, Speaker John Boehner will be able to get his fellow GOP elected leaders to save the economy of the nation and, indirectly, the entire globe.Those lawmakers met last night before Speaker Boehner to vote once more on a hurried, hoped to be infallible proposal to save the country.Instead, it was Pizza Day on Capitol Hill.Hours into a quickly doomed debt discussion, pizza slices in hand, lawmakers moved forward with Thursday night's itinerary and abandoned any talk of the debt for yet another day. Boehner brought lawmakers into his office over the course of a few hours on Thursday evening, but even his own GOP peers couldn't be persuaded to vote yes on a debt ceiling raise. While Boehner gave it one more go at getting a plan to action, there were post offices to be renamed and piping hot pie to be chewed and swallowed on Capitol Hill. As lawmakers licked off every last drop of marinara from their collective lips, legislation to save America went unpassed, and as the pizzapie crumbles fell from slice to box and then to the voting room floor, what was left of a Congressional Pizza Party were mere morsels. Yet, sadly, those meager leftovers are bigger of what's left to borrow for an America preparing for default.President Barack Obama stepped before television cameras this morning to plea to the public once again. It's the fourth time in three weeks he has spoke on the matter of the debt ceiling and though the situation becomes more dire than ever, the president says it comes down to the same thing."What's clear now is that any solution to avoid default must be bipartisan," said President Obama. "We will have to have the support of both the House and the Senate."The president adds that both sides of the aisle have come up with plans that aren't too far off from one another. Posturing needs to be put aside, however, and personal politics and career moves need to take a backseat to saving the country.As if Boehner could not possibly have failed any bigger than his math mix-up earlier the week, he proved the world wrong on Thursday. This time he couldn't get his own party to sign their name to his bill.Many of those freshmen voting no against a debt ceiling raise are Republicans aligned to the Tea Party. Freedom Works, a group made up of the nay-sayers, tweeted people on Thursday to vote against a borrowing limit raise if they were on the fence. Sarah Palin urged others to do the same. Obama added that "there are plenty of ways out of this mess but we are almost out of time." A warning that he has given multiple times as of late. He harped that Tuesday's deadline is days away, and if a bill isn't before him that he can sign into law, the country will not be able to pay its bills on time, "as we always have," he reminds the press."There are a lot of crises in the world that we can't always predict," said Obama. "This isn't one of those."Reporters for the New York Times sat on Capitol Hill Thursday night and watched Republican leaders walk into Boehner's office for a last-ditch talking to in hopes of swaying them to vote for his most recent plan. After Boehner's bill from earlier this week was revealed to have been off by several hundred billion dollars, the House speaker went back to write up one more draft. Representative Louie Gohmert of Texas said he was "a bloody, beaten-down no." Representative Tim Scott of South Carolina, a freshman leadership team member, told the Times he would vote no along with the other freshman from his state. "I am a no at the end of the day," Scott told them. "I was leaning no. Now I am a no.""I am trying to find a way to vote for this bill," Representative Bill Huizenga of Michigan told the Times. "This is a step in the right direction. I wish it were a bigger step."President Obama echoed this morning that modifications can be made to these plans coming from both the left and the right, but a plan must be reached by Tuesday. "This is not a situation where the two parties are miles apart," said Obama. "Today I urge Democrats and Republicans in the Senate to find common ground.""This is one burden we can lift ourselves," said Obama. "We can end it with a simple vote." A vote, said Obama, that lawmakers have been making for decades."The debt ceiling does not determine how much more money we can spend," reminds Obama, "but simply authorizes us to pay the bill what we have already racked up."Raising the limit, says Obama, "Gives the United States of America the ability to keep its word."In the meantime, lawmakers must decide if it is worth it to the American people — and an international economy that will surely be impacted by a downgrade of the US credit rating — if the world is worth of the country keeping their word.
You can share this story on social media: