Bloomberg: Romney would be a better president than Obama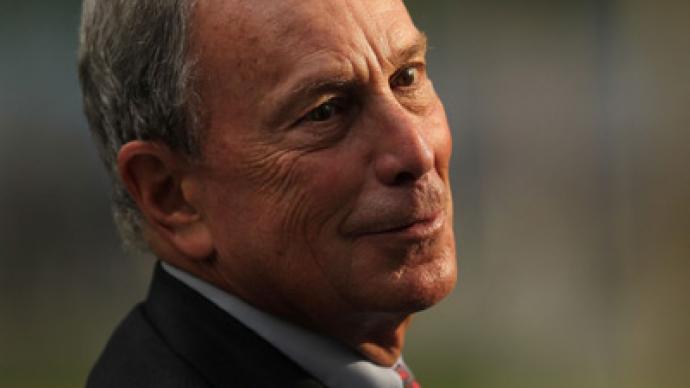 There isn't an endorsement just yet, but guests at a recent gala attended by New York City Mayor Michael Bloomberg say that the Big Apple billionaire is siding with Mitt Romney as his candidate of choice in the 2012 presidential race.
Partygoers at a charity event graced by the presence of New York big shot Michael Bloomberg say the mayor made a candid quip about the upcoming election last Monday, but it might have been heard by more people than he intended: three sources tell the New York Times that Mayor Bloomberg prefers former Massachusetts Governor Mitt Romney over the incumbent, US President Barack Obama, in the November election.Mr. Bloomberg was attending a fundraiser for the Mayor's Fund to Advance New York City last week when he allegedly made remarks about both Romney and Obama, sources claim. Responding to a request made by the Times, the mayor's office declined to comment on the conversation. Speaking on condition of anonymity, however, the gala's guests have come forth to disclose to the paper the details of the conversation.According to sources, a guest at the fundraiser dinner delivered a question to Mayor Bloomberg about whom he might be more obliged to back in the upcoming election — President Obama or Mitt Romney, the presumptive Republican Party nominee. Two eyewitnesses tell the Times that Mayor Bloomberg implied that he'd be more likely to support the challenger. In their report, the Times allege:"Mr. Bloomberg said that he believed Mr. Romney would probably be better at running the country than Mr. Obama, according to two guests."Mayor Bloomberg was quick to close his mouth before making an actual endorsement, however; guests at the gala tell the Times that differing opinions on the issues of abortion rights and gun control are keeping the mayor from formally throwing his weight behind Gov. Romney.Last year Mayor Bloomberg was rumored to be considering a run for the oval office, gossip that he quickly dismissed as hearsay. Responding to the allegations in November 2011, Bloomberg said that he has more than he could ever ask for in New York City that a role in Washington could never offer."I have my own army in the NYPD, which is the seventh biggest army in the world," said Bloomberg, reports The New York Observer. "I have my own State Department, much to Foggy Bottom's annoyance. We have the United Nations in New York, and so we have an entree into the diplomatic world that Washington does not have."In the meantime, New York City Police Department Commissioner Ray Kelly, a strong supporter of Bloomberg's administration, is rumored to be considering a run for to replace the mayor when Bloomberg's third term expires in 2014.