Bloomberg: New Yorkers will 'never know where our cameras are'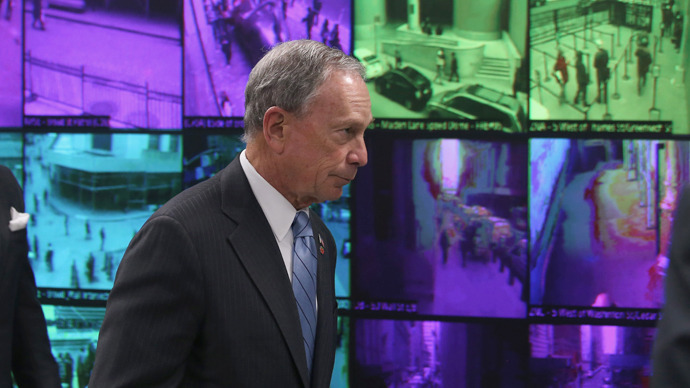 New York City police officials intend to expand the already extensive use of surveillance cameras throughout town. The plan, unveiled Thursday, comes as part of a drive for increased security around the US following the Boston Marathon attack.
New York City Police Department Commissioner Ray Kelly announced the plan during a press conference with Mayor Michael Bloomberg, in which the two announced that the suspected Boston Marathon bombers were planning to attack New York next. The pair said they hope to discourage criminals by using so-called "smart cameras" that will aggregate data from 911 alerts, arrest records, mapped crime patterns, surveillance cameras and radiation detectors, among other tools, according to The Verge. 
"You're never going to know where all of our cameras are," Bloomberg told reporters gathered outside City Hall. "And that's one of the ways you deter people; they just don't know whether the person sitting next to you is somebody sitting there or a detective watching." 
Kelly said the Domain Awareness System, nicknamed "the dashboard," would centralize already existing data captured on the between 3,500 and 6,000 cameras already placed throughout the city with new technology developed in conjunction with Microsoft. The project is expected to take three years to complete and cost between $40 and $50 million.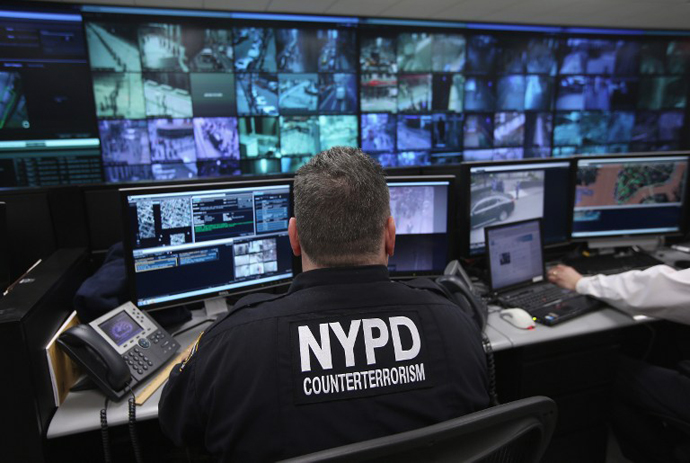 The commissioner previously said that at least 16 terror plots had been thwarted in New York City since the attack on September 11, 2001, asserting that such  law enforcement success show that the surveillance tools put in place since then have been effective. His boast came in the face of the New York Civil Liberties Union and similar privacy advocates who have asked for more transparency on the issue of police monitoring. 
"The privacy issue has really been taken off the table," Kelly said Thursday. "I don't think people are concerned about it. I think people accept it in a post-9/11 world." 
Mayor Bloomberg agreed, using the press conference to slam the "special interests" who have objected to his policies. The American Civil Liberties Union, for one, has criticized Bloomberg's administration for installing thousands of cameras in Lower Manhattan in a surveillance initiative that has since expanded north through Midtown. 
"The role of surveillance cameras played in identifying the suspects was absolutely essential to saving lives, both in Boston, and now we know here in New York City," the mayor said Thursday. "We've made major investments in camera technology – notwithstanding the objections of some special interests."
"People are all worried about privacy," he continued. "Yes, it is a concern, but given the balance you have between keeping people safe and total privacy, the direction the whole world is going is more cameras and better-quality cameras."
You can share this story on social media: