Controversial Blackwater, Xe security firm to be sold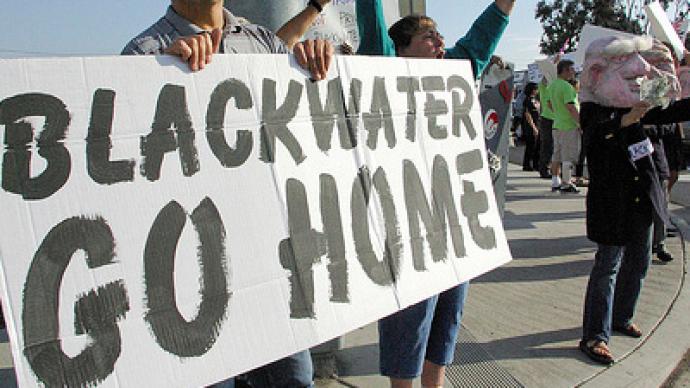 The founder of the security firm formerly known as Blackwater Worldwide has reached a deal to sell the company to a group of investors in Los Angeles.
Blackwater, now known as Xe Services, was founded by Erik Prince and was a primary US security contractor in Iraq and Afghanistan. The company became notorious following an incident in 2007, when Blackwater guards were accused of killing 17 civilians in Baghdad. On top of that, the company has faced numerous legal suits and congressional investigations for bribery, corruption and murder. Investigative journalist Wayne Madsen argued the sale will mean little change for the firm itself and explained Xe Services and the US government exists in a revolving door environment, where former government officials are easily employed by the company making it easy for the government to outsource security responsibilities, even if it ends in a negative impact. "This looks like some sort of a shell game," he said. "The Justice Department is in a perfect position to put a stop to this acquisition until they answer questions, all the Blackwater players, but we don't see or hear anything out of Eric Holder." Former CIA and military officials hold many high level positions with Xe, this is likely to continue even under new management, Madsen argued. "We have to be very wary about who really is backing these investors. It would be nice to know who these investors actually are," he commented.