New York City getting its first Bitcoin ATM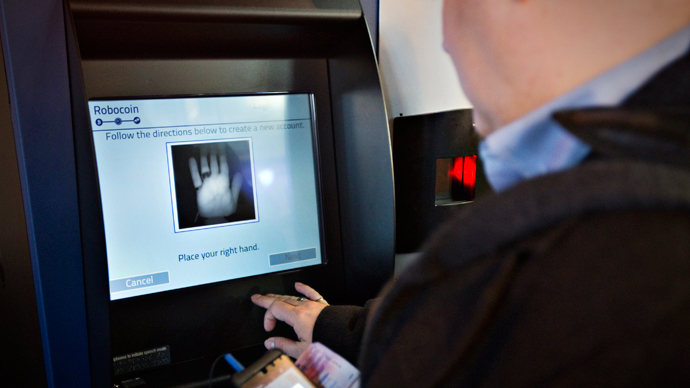 A Brooklyn native has taken the preliminary steps towards getting New York City its first Bitcoin ATM.
The New York Post reported over the weekend that 30-year-old William Ling of Brooklyn has managed to get his hands on one of the new high-tech automated teller machines, and he hopes to soon install it inside of a bubble tea shop in Manhattan's East Village.
Just like a traditional ATMs, Ling's new machine lets customers access their financial information and withdraw funds without going into a bank. The 100-pound steel-encased ATM doesn't dispense paper currency, however, but instead allows people to add and subtract Bitcoins from their personal cryptocurrency accounts.
Ling's ATM is a new machine made by the company Lamassu and boasts the ability of being able to convert currency from "fiat to Bitcoin in 15 seconds." Each console accepts bank notes from over 200 countries around the globe.
"Users first download a Bitcoin wallet mobile app — such as BlockChain or Mycelium — and set a password. A black-and-white QR code appears. They press the phone against the ATM's glass window so it can scan the code, then feed in cash," Joseph Gallivan wrote for the Post. "Presto, the machine sends Bitcoins to the phone."
Lamassu began taking preorders for their Bitcoin ATMs back in August, and has so far seen requests from no fewer than 120 interested parties around the globe. A dozen had already been delivered as of last month, and the company expects more than another 100 to be shipped before the spring.
"We've had orders from all over the world. We will be shipping to 25 different countries, ranging from Canada to Kyrgyzstan, and we've translated our user interface into more than a dozen languages including Russian, Chinese and Friulian," Lamassu CEO Zach Harvey said in a press release last month. "To me it's a testament to the global reach of Bitcoin."
Interest in the machines surged earlier this month after Harvey and his Lamassu colleagues presented their Bitcoin ATM at the CES electronics trade show in Las Vegas.
"It's a brutally easy way to turn your dollars or yen or just about any other currency into crypto cash," Wired reporter Mat Honan wrote after testing out one of the machines in Sin City.
RT has reported previously that a Bitcoin entrepreneur in Canada has been attempting to spread those machines at coffee shops across the great white north, but Ling's new ATM is reportedly the first one to make its way to New York City.
At least that's the plan. Ling is currently in talks with the owners of Just Sweet in the East Village, but is expected to see some obstacles along the way. Inc.com senior writer Christine Lagorio-Chafkin noted that there's a lot to be excited about with regards to reports of a Bitcoin ATM coming to Manhattan, but warns: "New York City has a lot to iron out in terms of creating a regulatory framework for Bitcoin."
"With the city having subpoenaed 22 bitcoin-related companies for information on how they operate in summer, and public hearings just beginning this month, you can bet it's going to be a long and complex process for the city's financial services department to establish a regulatory framework for use of alternative currencies," she wrote.
Meanwhile, Ling's newest purchase — and maybe the soon-to-be latest craze in New York City — will collect dust in his apartment until city regulators are ready to enter the world of Bitcoin.
You can share this story on social media: