World's first bionic eye approved by FDA, aims to treat blindness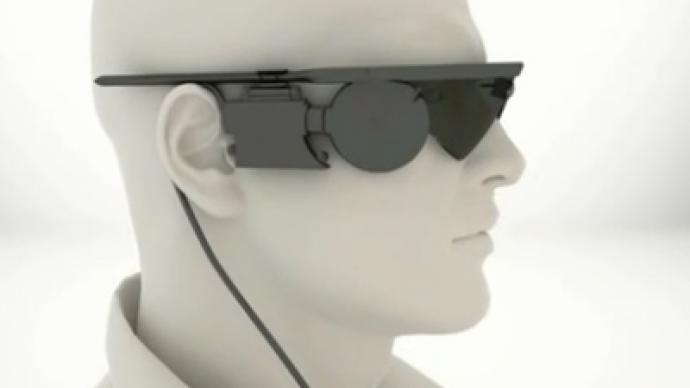 The world's first bionic eye has been approved by America's Food and Drug Administration (FDA). The futuristic retinal prosthesis will be used to treat a certain type of blindness.
The product, which has been named Argus II, was designed by California-based Second Sight – which focuses on developing, manufacturing, and marketing implantable visual prosthetics. It's a fitting name for a company which will soon give blind people a second chance at seeing the world around them.   While the bionic eye isn't a cure-all for every type of blindness, it will potentially change the lives of people afflicted with retinitis pigmentosa – a disorder which damages and kills light-processing cells in the retina.  The disease causes vision to become increasingly blurry until patients can't see at all. Around 100,000 people in the US suffer from the condition.
The potentially life changing bionic eye, which was approved by the FDA on February 14, aids patients through a four-step process. First, video cameras mounted on the patient's glasses capture visual information in the form of light. The data is then wirelessly transmitted to the implant to trigger electrodes in the chip. Those electrodes stimulate pixels of light on the retina. Finally, the information is sent to the brain and processed normally as an image.  It's a revolutionary concept which has impressed professionals throughout the health industry.  "Ten or twenty years ago, people wouldn't think of the possibility of a bionic eye, and now it's something that is possible," director of the retinal diseases program at the National Eye Institute, Grace Shen, told TechNewsDaily.  
Those who have tested the device in clinical trials have reported significant improvements in their eyesight.   The device allowed most patients to see well enough to locate objects, doors and windows in a room and turn in the direction of motion. About a quarter of people regained enough sight to read alphanumeric characters the size of headline letters."The fact that many patients can use the Argus implant in their activities of daily living such as recognizing large letters, locating the position of objects, and more, has been beyond our wildest dreams," Mark Humayun, a doctor and medical professor at the University of Southern California who was involved in creating the device, told The Wall Street Journal.   But the device didn't come without technical hurdles. One of those challenges was developing a way to add enough electrodes into the tiny chip that sits on the retina, in order to stimulate enough cells to produce a quality image. Experts say that normal vision is based on more than one hundred million receptors in each eye that process light.  It's those engineering issues that kept the Argus II in the research and development stages for more than 20 years. The idea was actually inspired back in 1991, when Second Sight Chief Executive Robert Greenberg watched a retinal surgeon place a wire in a patient's eye and run an electrical current through it, causing the patient to see a spot of light."At that point, I thought it was an engineering project," he told TechNewsDaily. "Little did I realize it would take 20 years before we would commercialize it." Argus II, which is already available in Europe, is set to become available in US clinical centers later this year.
You can share this story on social media: