Bin Laden's son-in-law arrested in Turkey, to be tried in New York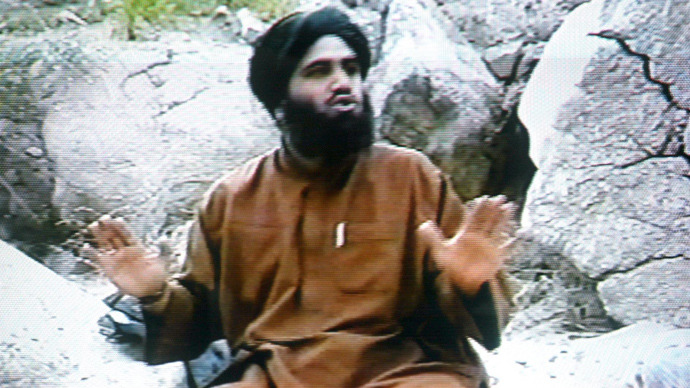 Suleiman Abu Ghaith, a son-in-law of Osama bin Laden who is described as an Al Qaeda spokesman, has been brought to the US to face charges that he conspired to kill Americans. It follows an operation involving American, Turkish and Jordanian forces.
Prosecutors made the indictment public Thursday following announcements that he had been arrested abroad and taken to New York.
Attorney General Eric Holder announced that he would be arraigned the following day at the US District Court in lower Manhattan - a short walk from the World Trade Center, a primary target of the September 11, 2001 attacks on the US carried out by al-Qaeda.
Abu Ghaith, who has appeared in Al Qaeda videos, was nabbed in Turkey in a joint Jordanian-FBI operation, then deported to Jordan, according to government sources quoted by Reuters.

Local law enforcement and FBI agents took custody of Abu Ghaith in Turkey, after which he was brought to the US,  anonymous officials told Reuters.

He is accused of membership in a conspiracy that "would and did murder United States nationals anywhere in the world," according to the indictment, which names events both before and after September 11, 2001.
"Among other things, Abu Ghaith urged others to swear allegiance to bin Laden, spoke on behalf of and in support of al Qaeda's mission, and warned that attacks similar to those of September 11, 2001 would continue," the indictment reads.
He will be one of the highest-ranking Al Qaeda-affiliated individuals to ever be brought to the US for a civilian trial. American officials had originally announced that they would try Khalid Sheikh Mohammad, understood to be the 'mastermind' of the September 11 attacks, in New York, but backed down following public outrage. Mohammad's trial was then moved to a military court at the American facility at Guantanamo Bay, Cuba.

On September 12, 2001, Abu Ghraith appeared with Bin Laden in a video that features a warning from the former that the US and its allies face a "great army ... gathering against you," assuring Western forces that "the nation of Islam" would fight to the death against "the Jews, the Christians and the Americans," according to the indictment.
Despite being the US domestic intelligence agency, the FBI is said to have spearheaded the operation as part of the interagency High-value Detainee Interrogation Group put together by the Obama administration.

You can share this story on social media: