Billionaire convicted in insider-trading case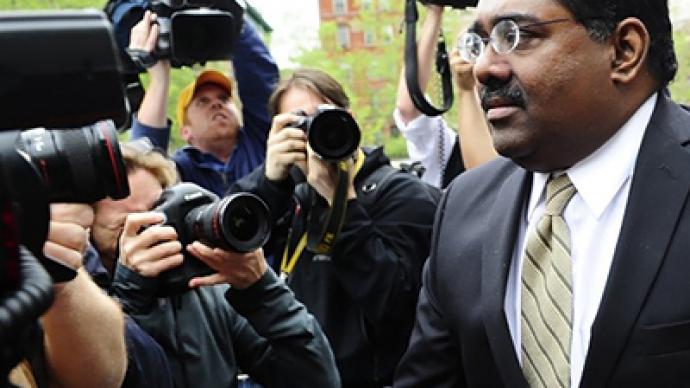 Former Wall Street titan and hedge fund founder Raj Rajaratnam was convicted May 11 of illegally receiving information on trades in technology and high earning stocks in advance.
Prosecutors are calling his prosecution the largest insider trading case ever involving hedge funds.The jury had been deliberating since April 25 and in the end convicted Rajaratnam of five conspiracy counts and nine securities fraud charges.Prosecutors argued in court that Rajaratnam used illegally obtained information to make excessive profits, an estimated $60 million. He used inside and advance notice on earnings of companies, unannounced mergers, sales and acquisitions to make investment decisions. Rajaratnam's Galleon Group hedge fund company became a stellar multibillion dollar operation at the expense of other stock investors who were not granted inside knowledge."[The defendant] was among the best and the brightest, one of the most educated, successful and privileged professionals in the country," US Attorney Preet Bharara said in a statement. "Yet, like so many others, he let greed and corruption cause his undoing."Rajaratnam's attorney said the defense would be filing an appeal. "We'll see you in the 2nd Circuit," he said, confident of his success.Evidence presented by the prosecution included numerous audio recordings of the defendant making deals and illegally obtaining detailed information. It's believed this evidence heavily swayed jurors towards a guilty verdict.Sentencing for is set for July 29. Until that point Rajaratnam will remain free on bail and be required to wear a tracking device.
You can share this story on social media: