Billionaire who threatened to fire employees if Obama wins flip-flops on promise
Published time: 8 Nov, 2012 21:16
Edited time: 9 Nov, 2012 01:16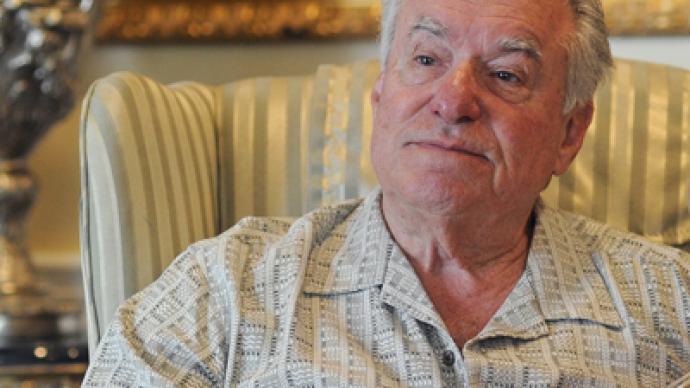 So far it looks like the billionaire timeshare mogul that threatened his employees with hard-hitting layoffs in the event of an Obama win on Election Day isn't sticking by his threat. In fact, David Siegel is now giving out raises.
Siegel, the founder of Central Florida Investments and Westgate Resorts, made national headlines earlier this year when he circulated an email among some of his 65,000 employees warning that a second term for US President Barack Obama would signal an unfortunate turn of events for his and other American companies.
"If any new taxes are levied on me, or my company, as our current President plans, I will have no choice but to reduce the size of this company. This means fewer jobs, less benefits, and certainly less opportunity for everyone," Siegel wrote to his workers back in October. When Orlando, Florida's WKMG News caught up with him after the correspondence was sent, Siegel stood by his threat at first, saying, "I can almost guarantee that we're going to have to downsize over the next four years if Obama gets re-elected."
While a second term for the commander-in-chief won't official start until January, Siegel has so far not announced any massive layoffs. Much to the contrary, the 77-year-old billionaire tells Bloomberg Businesweek that he has decided to play the good guy for now. In doing so, however, Siegel couldn't help but hammer away at Pres. Obama yet again.
"I'm going to work my hardest to keep the company going and expand the best I can. We'll see what happens. Meanwhile I gave everybody in the company a raise this week — the average was 5 percent. I wanted to help them handle the additional burdens the government will put on them," Siegel said.
Commenting on how another four years under Pres. Obama will influence the business climate, Siegel said he expects more of the same, adding, "And the same was terrible."
"I'm not optimistic. I'm going to work hard, try to turn lemons into lemonade, but I don't see this economy turning around. I think it's going to be worse in four years. I doubt if there will ever be another Republican president in my lifetime. We had the best candidate we could have had. We had some of the worst economic conditions in the country's history. And we couldn't get him elected."