Glenn Beck plans to build utopian city - Independence, USA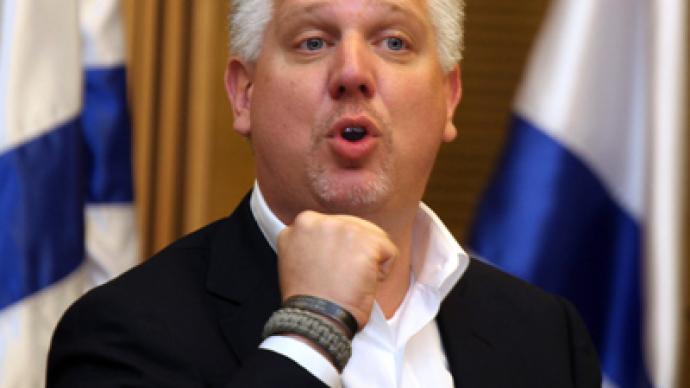 Right-wing television host Glenn Beck last week revealed a personal goal that he hopes to achieve: building his very own self-sustaining community that he will name "Independence, USA".
On "The Glenn Beck Program" last week, the television host said his free market community will ideally produce its own food and entertainment content and live in a city completely cut off from the rest of the world. Beck described his imaginary community as having its own homes, baseball fields, a theme park, small businesses, news, information and technology, and education system.Independence, USA would remain distant from outside stores and businesses and would therefore have to produce everything for itself. And in order to ensure sustainability, Beck said his community's members would have to "be able to produce more than they consume."But the conservative network producer and media personality admitted he has a fear of cows and no knowledge on how to grow his own food. Residents in Independence, USA would therefore be required to learn how to produce their own food, as well as start their own businesses."There's not going to be a Gap here. There's no Ann Taylor. You want Ann Taylor, go someplace else," Beck said, referring to his imaginary community's lack of popular clothing stores.The learning curve to survive in Beck's village would likely be steep: residents in independence will have nothing handed to them, and be required to produce their own movies, TV shows and documentaries.The main purpose of this community would be to isolate its residents from the propaganda that Beck believes Americans are exposed to in their current society, as well as provide them with freedom and a place to live that doesn't discriminate based on income."Before you send your kids to college, you come to use," he said. "And you spend a week with us. We're gonna tell them exactly, we will show them the truth, we will tell them what they're going to try to do, and we will deprogram them every summer, if you care."But building a small city like Beck proposes would cost an estimated $2 billion, which the television personality would not be able to afford on his own.While the plan may sound far-fetched, Beck believes it to be feasible and has even toured three possible sites in three different states to begin construction of his city, "one piece at a time," he said.The idea resembles that of John Galt, a character in Ayn Rand's novel, "Atlas Shrugged". In the book, Galt leads a number of society's most productive citizens on a strike, evoking a utopian world in which its residents live without the authority of society and government. Similarly, Beck hopes to lead his own group of people into a world isolated from the rest.
You can share this story on social media: