Baltimore must return $2.8mn after audit finds faulty speed cameras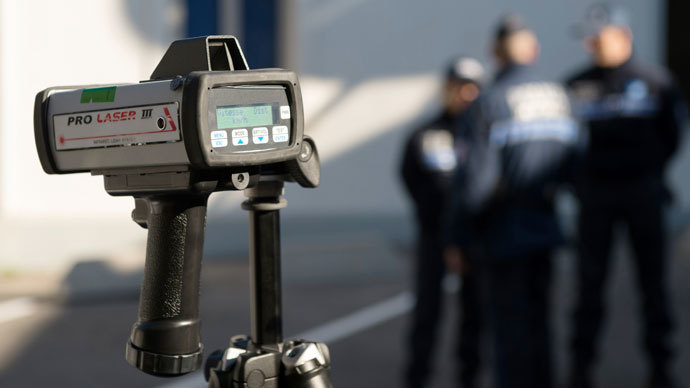 A secret audit conducted for the City of Baltimore found that local speed cameras had alarmingly high error rates, resulting in thousands of traffic tickets being issued that never should have been.
The audit obtained by the Baltimore Sun covers the year 2012, when the city issued 700,000 speeding tickets, each costing recipients $40. The URS consulting group found that the city's cameras had an error rate higher than 10 percent, meaning that 70,000 tickets worth $2.8 million could've been incorrectly issued to local drivers.
These numbers are much higher than the city's original claim of "less than a quarter of one percent." While Baltimore officials received this audit in April 2013, they have refused to make the details public even amidst calls from the City Council to do so.
"It's outrageous. No, it's beyond outrageous," said City Councilman Carl Stokesto the Sun. "Who ever heard of a secret audit? We should have told the public immediately. We should have declared complete amnesty, that all of the tickets were null and void. If anybody paid, they should be paid back."
Despite the new report, the city still does not plan to release the audit, since that would be a violation of the settlement terms reached with the camera system's original contractor, Xerox State and Local Solutions.
Although 12 of Baltimore's 83 speed cameras were found to be functioning properly, 13 cameras had error rates in the double digits. Two had error rates of 35 and 45 percent, while another registered a nearly 60 percent error rate.
Within a week of obtaining these results last spring, the city claims it halted the entire program even as it was being run by a new company, Brekford. According to an October report by local NBC affiliate WBAL, the city also recalled about 1,400 tickets believed to be issued in error.
"Once it became clear that there were very high error rates, we didn't feel comfortable with the program, and we moved quickly to take it offline," Kevin Harris, a spokesman for Mayor Stephanie Rawlings-Blake, said to the Sun. "I think if you look at the actions we took, it's clear we did take it seriously, which is why we have voided and refunded all erroneous tickets and told the public immediately that the program would be discontinued until we could vouch for its accuracy."
Efforts to revive the camera system with Brekford have not been successful, however. In December, the city voted to pay out $600,000 to void its current contract in order to pursue a smaller program. It's unclear when the operation could be up and running again, and officials did not say why they ended the contract.
The results of the audit raise questions about Xerox's ability to run this kind of program, said state Senator Jim Brochin, especially since the company sells cameras to the state of Maryland, Baltimore County, and Howard County.
"I would hope that Baltimore County would look at this, study it, and do their own audit," he told the Sun. "The one thing that's clear is the technology has not been perfected. It's not fair for the person that's driving, going the speed limit and getting a bogus ticket."
You can share this story on social media: