Miners claim they were forced to attend Romney rally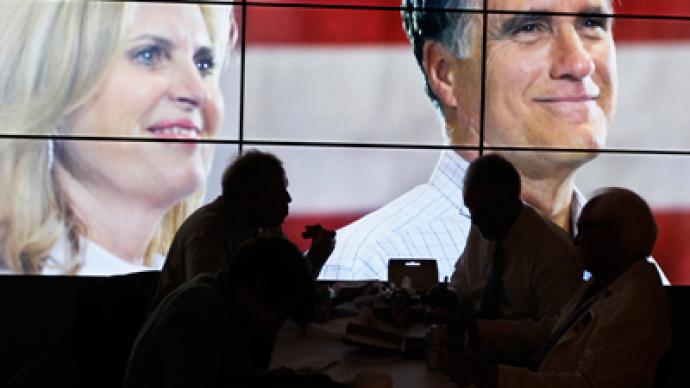 When Mitt Romney made a campaign stop earlier this month in Beallsville, Ohio, hundreds of coal miners came out to hear the presumptive GOP presidential nominee speak. Now those workers say that their jobs depended on it.
Speaking over the air with West Virginia's WWVA radio station, employees of Century Mine say that they missed a day of paid work so that they could attend Mr. Romney's August 14 appearance, a campaign stop that the mine's parent company, Murray Energy, admits to making mandatory.Some employees say that they felt that skipping out the candidate's speech could put their jobs on the line.When Romney stopped by Century Mill earlier this month, the facility was shut down for the day on the basis of "safety and security," resulting in non-salaried employees not being given a paid shift and all staffers being asked to attend the event. To what degree they were pressured, though, depends on whom you ask. "Yes, we were in fact told that the Romney event was mandatory and would be without pay, that the hours spent there would need to be made up my non-salaried employees outside of regular working hours, with the only other option being to take a pay cut for the equivalent time," the employees tell WWVA talk show host David Blomquist. "Yes, letters have gone around with lists of names of employees who have not attended or donated to political events."Addressing the allegations to Blomquist on Monday this week, Murray Energy Chief Financial Officer Rob Moore admits managers "communicated to our workforce that the attendance at the Romney event was mandatory, but no one was forced to attend.""We are talking about an event that was in the best interest of anyone that's related to the coal industry in this area or the entire country," Moore describes the appearance to Blomquist. Speaking on his own behalf, the radio host explained to Cleveland's The Plain Dealer the next day that he doesn't quite agree."My whole point is that nobody should be pressured into attending anyone's political event," Blomquist says. "If they shut the mine down, why should they lose a day's pay? There are some guys that just want to go to work, feed their family and go home."On Tuesday, Murray Energy spokesman Gary Broadbent emailed a statement to The Plain Dealer responding to the previous day's appearance."Rob Moore made it abundantly clear that no employees were forced to attend the Romney event. All participation was, and always has been, completely voluntary," the statement reads.The employees don't seem so certain, but it is understandable that the engagement was indeed a big deal for the coal community, in particular Murray Energy. Bob Murray, the firm's CEO, has hosted a fundraiser in support of Mr. Romney earlier this year and, according to the Center for Responsive Politics, his company has contributed $900,000 to the GOP during only the last two years.