Arnold Schwarzenegger and Maria Shriver separate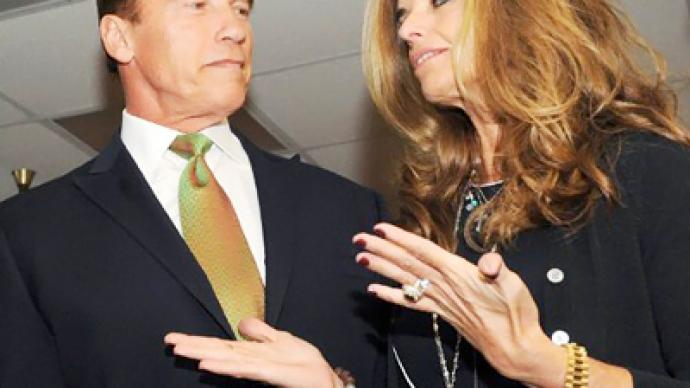 The actor turned California governor and his wife, the American princes from the Kennedy political dynasty, are separating after 25 years of marriage.
Former California Republican Governor Arnold Schwarzenegger and Maria Shriver announced their separation May 9th following what has been called a sometimes turbulent relationship, "a time of great personal and professional transition for each of us," said a statement released by the couple.
The split follows Schwarzenegger hectic two-term governorship, a job Shriver was never too keen on her husband holding. Since the end of his governorship four months ago the two have been working in different directions. Schwarzenegger has reignited his acting career and traveled international as a green-energy advocate. Shriver began to publicly address the stress of becoming and living as California's first lady.
In the statement released by the couple, both Schwarzenegger and Shriver explained the two would be separated and working on the future of their relationship with their kids in mind. The couple has four children, Katherine, 21, Christina, 19, Patrick, 17, and Christopher, 13.
The statement did not indicate where either would be living or whom the younger children would live with.
About a month prior to the couple's 25th wedding anniversary Shriver posted an online video, discussing life transitions.
"As you know, transitions are not easy. I'd love to get your advice on how you've handled transitions in your own life," she said on YouTube. "It's so stressful to not know what you're doing next. People ask you what are you doing and then they can't believe that you don't know what you're doing."
It was no secret that Shriver was opposed to her husband entering politics. The risks of political life are all too familiar her; after all she is the niece of former US President John F. Kennedy, US Senator Robert F. Kennedy and US Senator Ted Kennedy. Nevertheless, she stood by Schwarzenegger's decision to run for governor.
When Schwarzenegger became governor Shriver left her career as an NBC News correspondent to fulfill the duties of California's First Lady.
In addition, the political rode was touch. In 2009 Shriver supported her husband when he was accused in a Los Angeles Times article of having a history of groping and sexually harassing women. Schwarzenegger admitted to having "behaved badly sometimes" in his past.
The separation announcement follows other emotional events. Shriver father recently passed away, and her uncle, former US Senator Ted Kennedy died in 2009.
You can share this story on social media: