Russian officials hope Thai court will rule "Merchant of Death" free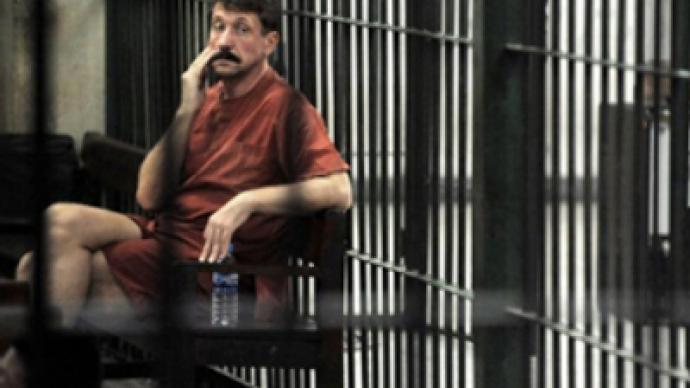 The Russian Foreign Ministry says it does not have any information regarding the new charges brought against Viktor Bout and hopes he will be able to return home in the near future.
The Ministry's official spokesperson, Andrey Nesterenko, also noted that Moscow will continue do its best to protect the rights of the man, sometimes nicknamed "the Merchant of Death".
Read the full transcript of Andrey Nesterenko's briefing
Earlier this month it was reported that US is preparing a new extradition request for Bout, who is currently in Thai police custody. His wife has appealed to the Russian authorities for help.
Viktor Bout was detained in Bangkok in March, 2008. The US claim the man is an arms dealer. They also alleged that he supplied arms to a Colombian rebel group. Bout has denied all allegations. Later last year, the US sought extradition of the Russian citizen from Thailand, however the court of Thailand ruled in favor of Viktor Bout and refused to grant the request.
The new charges, which surfaced in February 2010, accuse Bout and his American colleague Richard Chichakli of money laundering conspiracy, wire fraud conspiracy and several cases of wire fraud.
You can share this story on social media: