Arkansas nuclear plant incident kills one, injures eight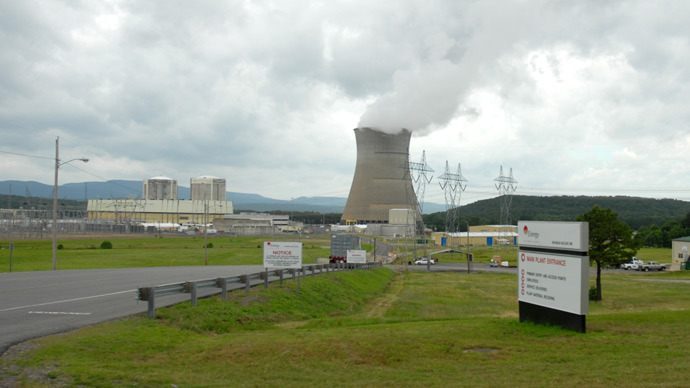 A 25-year-old man was killed on Sunday after part of a generator fell while being moved at the Arkansas Nuclear One plant. Eight others were injured during the industrial accident, but operators claim no nuclear material was released.
"We are deeply saddened by what has happened today," executive vice president and chief nuclear officer Jeff Forbes said in a public statement, without providing details about the cause of the young man's death or the severity of the other victims' injuries.
Wade Walters, a 25-year-old employee at the Arkansas Nuclear One (ANO) plant and a resident of Russellville, died from unknown injuries sustained during the accident. Eight other employees at the facility sustained non-fatal injuries and were rushed to the hospital.
The accident, which occurred at 7:45 a.m. on Easter Sunday, has caused nearby residents to express deep concern over the potential hazards of living near the plant. The plant is located in Russellville, which is about 70 miles northwest of Little Rock.
"It's scary. You never know when that thing is going to go off, or when you're going to have to evacuate," Russellville resident Daniel Millsaps told Arkansas Matters. "No matter how much safety you have in place, accidents can happen."
Entergy Corporation, which owns and operates the plant, provides electricity for 2.8 million Americans residing in Arkansas, Texas, Louisiana and Mississippi. The plant employs about 15,000 people and operates using 30,000 megawatts of electric generating capacity and 10,000 megawatts of nuclear power, the Agence France-Presse reports. The Arkansas plant is one of the United States' top nuclear generators.
The Arkansas Department of Health has tried to assure concerned residents that the accident has not caused any health or safety risks.
"There was no nuclear release of any kind," said Ed Barham, spokesman for the Arkansas Health Department.
Entergy Operations Inc., also released a statement reassuring residents not to panic.
"There is no danger to the public," the statement reads. The company claims that after the generator fell, the plant automatically shut down. The accident was classified as an "unusual event", which is the lowest of four emergency classifications as defined by the Nuclear Regulatory Commission.
But despite Entergy's reassurance that its power plant is safe, the state health department has asked local residents to brush up on their evacuation procedures.
"We are closely monitoring what's happening there and will make recommendations for additional action if the need arises," Dr. William Mason, head of the department's Preparedness and Emergency Response branch, said in a statement, while recommending that"residents take this time to review their Emergency Instructions Booklet."
But for those who lost a loved one, the statements provide little comfort. On behalf of employees working at the nuclear plant, Forbes expressed his condolences to the victim's family.
"Our greatest sympathy is with the family and friends of the employee who lost his life, and with those who sustained injuries," he said. "I also want to express my sorrow and support to all those who work at Arkansas Nuclear One."
Meanwhile, friends and family of the victim have taken to social media to express their grief for the young man, who just recently graduated from Arkansas Tech University.
"So sad what happened at ANO. Wade Walters was only 25 and he died this Easter morning. Praying for his family," wrote Twitter user @britt_allyce.
You can share this story on social media: