Prison for parodies? Arizona moves to outlaw online impersonators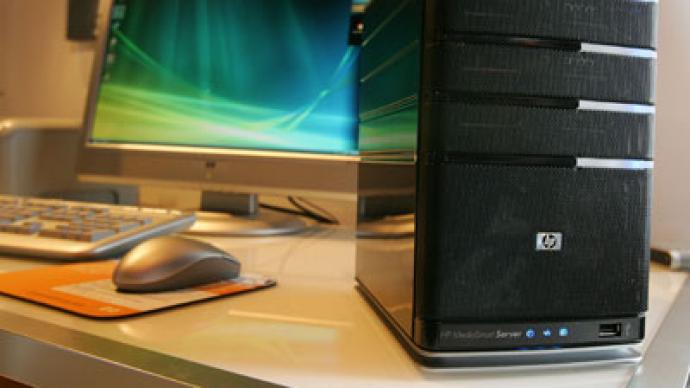 Critics of an Internet censorship bill introduced in the Arizona House fear that proposed legislation could chill First Amendment-protected rights.
If HB 2004 passes, it'll be a crime punishable by prison to lie on the Internet. Administrators of Twitter parody accounts and other online impersonators will be forced to throw in the towel, or else face as much as one-and-a-half years in prison for violating a law expected to soon go up for debate.Rep. Michelle Ugenti, a Republican lawmaker that represents the state's District 8, proposed her parody ban bill back in December, citing complaints from a constituent that claimed to have been harassed on the Web. Her bill is among the latest that attempt to thwart cyberbullying, and she says it won't be last. It might, though, be the most extreme."It's an issue that's only going to get bigger," Ugenti told the Arizona Republic last month. "The Internet has gone from a novelty to having a position of credibility, and it's appropriate to have statutes that address it specifically."Rep. Ugenti thinks she can help achieve that in Arizona, and strives to do as much through HB 2004, an amendment to the state's impersonation law. HB 2004 would add verbiage to the law that's aimed at making sure no one has to worry about any online imposters making fake posts in an attempt to wreak havoc. For the conservative lawmaker, it's legislation that will limit just how far computer users can go with certain conduct online. Others, though, say it could be the start of much larger censorship problems."The bill has a high standard," Rep. Ugenti told the Republic. "It's the impersonation without the individual's consent and with the intent to harm, defraud, intimidate and threaten."Indeed, Rep. Ugenti's proposal would make it illegal to, without permission, create a webpage or social media account using another's likeness with any of those intents. To what degree those desires exist is a question that isn't touched yet in her bill, though, and that has some skeptics worried over what HB 2004 could do for free speech."The concern is whether overzealous prosecutors would use this language to intimidate somebody," Kurt Opsahl, a senior staff attorney for the Electronic Frontier Foundation, told the Los Angeles Times last month. "The concern is that this would have a chilling effect."Touching on the topic of what exactly constitutes a degree of intent, Opsahl said certain prosecutors and judges might interpret an approved HB 2004 to their unique specifications. Even if the bill's author insists it will only more responsibility to the Web, Opsahl fears it would make illegal even innocent mocking. And with a joke gone awry carrying an 18-month prison sentence, some people may become too scared to even see what fake Twitter accounts are available."The key is the 'intent to harm,'" he said. "You can imagine someone saying, 'Well, if you are making a parody of someone else and you are trying to make fun of them and hold them up to ridicule, that would be an attempt to harm them and thus would be within the coverage of the bill. That is the concern."Marie-Andree Weiss, an intellectual property, privacy, and social media attorney from New York, writes in her own commentary that HB 2004 really could be taken either of two ways."If the law is interpreted in an overbroad manner there is a risk that it may chill free expression," Weiss writes in a recent post on Citizen Media Law Project. "As the Supreme Court stated in Gooding v. Wilson, 'persons whose expression is constitutionally protected may well refrain from exercising their rights for fear of criminal sanctions provided by a statute susceptible of application to protected expression.'" "There is a particular concern with HB 2004 that it would be applied to constitutionally protected parodies or caricatures of public officials and figures. Protection for parody, even crude parody that causes emotional injury, is clearly within the protection of the First Amendment," she adds. Since drafting the bill, Rep. Ugenti may have more reason than ever to worry about crude jokes blasted from computerchair quarterbacks. After introducing HB 2004, a Twitter account was registered under the username @RepMUgenti."I hate the internet, it always wants to make fun of me, oh and I'm a politician," the bio of the account reads, along with a disclaimer: *This is a Parody*Registered on January 3, 2013, the parody account has only dispatched a handful of tweets, most of which commentary that could easily be considered by many to be obscene."Legislative sessions are so fun, especially if you have a water bottle full of vodka," reads one post. "I'd fuck #JamesHolmes #Aurora," reads another. At least two other Rep. Ugenti parody accounts exist on Twitter as of this writing.In her legal critique, Ms. Weiss writes that it doesn't appear that HB 2004 could constitutionally apply to the parody account. "It would be much simpler to amend HB 2004 before its passage rather than hope that the courts solve any constitutional issues," she adds. "If it appears that the statute is actually intended to reach parodies and other protected speech, a court, bound to follow the intent of the legislature, is likely to strike the statute entirely as unconstitutionally overbroad rather than impose a judicial construction that is inconsistent with legislative intent."According to the most recent info on the Arizona Legiscan page, HB 2004 was referred to the State House Judiciary Committee on January 15. Meanwhile, this week Rep. Ugenti weighed in another matter in Legislature. On Tuesday, she voted in favor of advancing a bill that will forbid state agencies from publishing anything in a language other than English. Critics of HB 2283 have already warned that an approval in the full House could lead to a Civil Rights Act lawsuit, but Rep. Ugenti told the Republic this week that she was confident it would prevail."There's already a precedent for it, so I don't think we'll have another lawsuit," she told the paper. That law, passed in 2006, made English the official language of Arizona.
You can share this story on social media: