Weeks-old traces of marijuana can land you a DUI in Arizona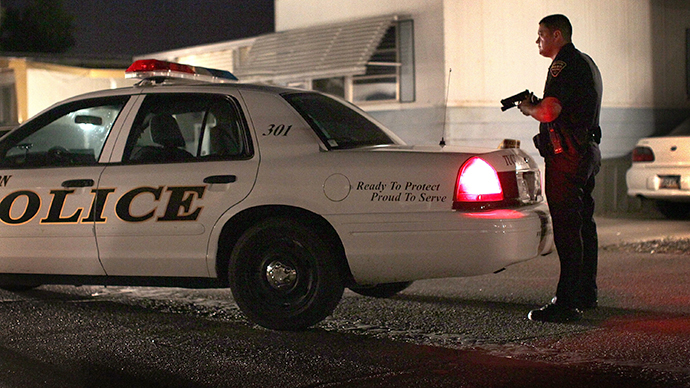 In Arizona, getting behind the wheel of a car weeks after smoking marijuana opens up the possibility of being charged with driving under the influence. Soon, however, the state Supreme Court may say that law has to go.
Current legislation on the books in Arizona allows automobile drivers to be charged with DUI if a blood sample indicates the presence of even a trace amount of Carboxy-THC, a secondary metabolite of marijuana. Carboxy-THC can stay in the body for weeks after someone smokes pot, but is non-psychoactive, meaning it can't actually cause any sort of impairment. Despite scientific prove indicating such, however, a stringent state law in Arizona allows anyone whose smoked marijuana — even one month earlier — to end up behind bars.
Phoenix, Arizona attorney Michael Alarid is currently in the midst of having the state re-consider a 2010 DUI conviction against one of his clients, who he attests was not driving under the influence at the time of the incident but simply had trace amounts of THC in his system. A trial judge eventually threw out the charge, but an Alarid is concerned about a Court of Appeals decision mandating that laws on impaired driving "must be interpreted broadly."
"The courts are supposed to interpret statutes as to avoid absurd results," Alarid told a local CBS affiliate. "It's possible in Arizona to be convicted of DUI when, in fact, a blood test proves a person is not impaired."
If all works out for Alarid, he'll win by convincing the state's top justices to overturn a Court of Appeals decision from the 1990s when "marijuana was a completely illicit substance," Alarid told the network. Today, however, medical marijuana is legal in Arizona and more than a dozen other states, and recreational use is allowed by law in Washington, Colorado and — due to a decision just this week — shortly Portland, Maine.
When Alarid tried to make his case in court on Tuesday, Chief Justice Rebecca Berch asked a state prosecutor how the law would be utilized if future breakthroughs will allow investigators to discover even more miniscule traces of Carboxy-THC.
"Let's assume that scientific testing develops and you can find Carboxy-THC remaining in the system for a year, does that have any effect on your position here today?" Chief Justice Berch asked Deputy Maricopa County Attorney Susan Luder. "Let's now assume that it's five years that you can test THC levels — Carboxy-THC remaining in the system, does there come a point where the statute lacks a rational basis?"
According to the Arizona Daily Star, Luder argued that Berch's case wasn't realistic and that it's "up to the Legislature to decide" if DUI convictions can be handed down to defendants who may have smoked marijuana weeks earlier.
"Where do you draw the line to when the metabolite's no longer illegal?" Justice Robert Brutinel chimed in during Tuesday's hearing.
"It's hard to say," Luder responded, the Star reporter.
The high court has not announced if and when they weigh in with a decision that could re-write the way the state's DUI laws are interpreted. Meanwhile, pot smokers pulled over weeks after using marijuana can lose their license for a full year if they're proven to have Carboxy-THC in their system.
You can share this story on social media: