Apple wins smartphone patent case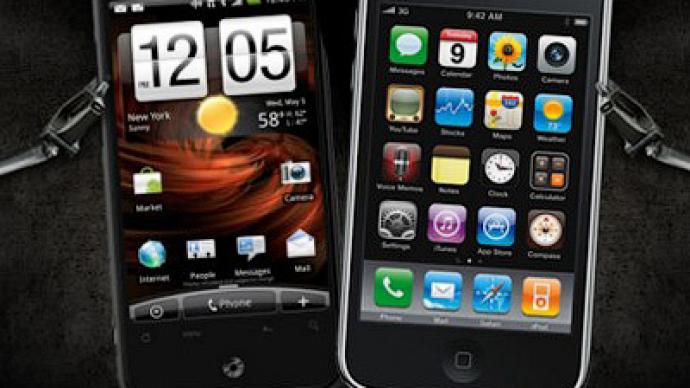 Apple Inc. has emerged as the victor in an International Trade Commission suit against smart phone makers HTC in which the iPhone manufacturers alleged that their competitors infringed on a handful of patents.
Despite the ruling, however, HTC intends on appealing the decision.How do you like them apples?The preliminary ruling was handed out on Friday after Steve Jobs and company asserted that Taiwanese phone makers HTC violated ten patents trademarked by Apple. The US ITC determined, however, that only two of the patents were actually violated — one relating to data detection in email and messages and the other involving the transmission of data.HTC intends on continuing a "vigorously fight" against Apple to appeal the decision, however, and a final verdict is not expected to be reached until December of this year."We are confident we have a strong case for the ITC appeals process and are fully prepared to defend ourselves using all means possible," HTC General Counsel Grace Lei says in an email statement to Reuters.Earlier, Apple CEO Steve Jobs latched out at alleged patent violators by noting, "competitors should create their own original technology, not steal ours."Should the appeals court uphold the ruling, HTC phones, which run Google's Android operating system, could be banned from being imported. Citi analyst Walter Pritchard released a report in May where he alleged that HTC was already dishing out around $5 to Microsoft for each phone sold due to an earlier intellectual property infringement verdict. Despite lawsuits and controversy, HTC has remained an impressive manufacturer of Android phones. In the first quarter alone they sold nearly 10 million products, which, while substantial, still falls short of Apple's ability to move iPhones. Last summer, Android smartphone sales exceeded those of Apple, with around 200,000 Android devices being sold each day.Speaking from a Google mobile conference in Tokyo recently, executive chairman Eric Schmidt said in regards to the ITC ruling, "I'm not too worried about this." ZDNet Asia reports that, when asked how Google would respond if an appeal is refused later this year, Schmidt responded, "we will make sure they don't lose, then."It was also announced early Tuesday that Apple came out the loser in another patent infringement suit — this time against Eastman Kodak. An ITC judge ruled in favor of the photo giants in a suit that alleged that they violated digital camera-related patents.
You can share this story on social media: