Anonymous busted: 13 hacktivists indicted over Operation Payback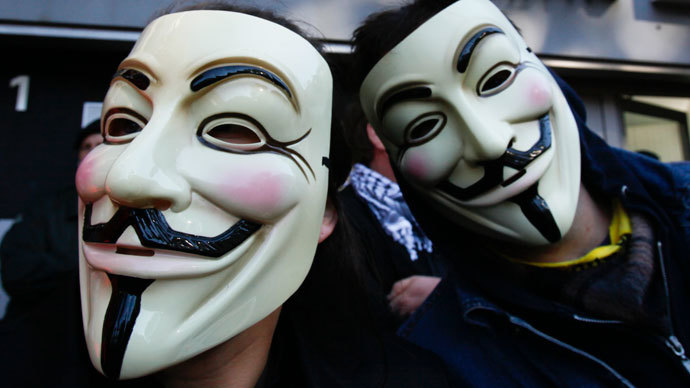 A federal grand jury has returned an indictment against 13 alleged members of the hacktivist movement Anonymous and has charged them with participating in an anti-copyright campaign that targeted government and corporation websites in 2010 and 2011.
The 28-page indictment, unsealed on Thursday, accuses the defendants of engaging in Operation Payback, an Anonymous-led initiative that went after the US Copyright Office, major credit card companies and international law firms and trade groups starting in late 2010. The movement was in response to attempts from those entities to keep otherwise protected materials from being freely circulated on the Internet.
According to the indictment, Operation Payback targeted victims which Anonymous claimed "opposed its stated philosophy of making all information free for all, including information protected by copyright laws or national security considerations."
Indictment, courtesy of Gregg Housh
The wave of attacks - an orchestrated effort to temporarily take websites offline by overloading them with illegitimate traffic - was launched shortly after the notorious file-sharing site The Pirate Bay was taken down in 2010.
Targets included the Recording Industry Association of America (RIAA), the Motion Picture Association of America (MPAA), the US Copyright Office of the Library of Congress, Visa, MasterCard and Bank of America, as well as entities outside of the United States, such as British intellectual property rights protection firm Davenport Lyons and the British Phonographic Institute (BPI), a UK trade group that served as the across-the-pond equivalent of the MPAA.
Federal prosecutors say that Anonymous launched a series of coordinated distributed denial-of-service, or DDoS, attacks against targets using custom software called the Low Orbit Ion Cannon, or LOIC, that flooded web servers with traffic and rendered sites unavailable for legitimate users.
The defendants are all charged with conspiracy to intentionally cause damage to protected computers, and range in age from 21 to 65, according to Reuters reporter David Ingram.
At least one of the defendants, Dennis Owen Collins, has previously ended up in the sights of federal investigators. Collins and 13 others were indicted in 2011 for a similar wave of DDoS attacks that targeted PayPal in response to the company's refusal to process donations to the anti-secrecy website WikiLeaks. That group, the so-called "PayPal 14," is expected to appear in federal court in California later this month.
Other defendants in the Operation Payback case include Jeremy Leroy Heller, Zhiwei Chen, Joshua S. Phy, Ryan Russell Gubele, Robert Audubon Whitfield, Anthony Tadros, Geoffrey Kenneth Commander, Phillip Garrett Simpson, Austen l. Stamm, Timothy Robert McClain, Wade Carl Williams and Thomas J. Bell.
The 13 suspects, the indictment claims, participated in and coordinated the DDoS cyber attacks by deciding on which websites to strike and when, then circulating announcements across the web using flyers distributed on forums and social media platforms and chat rooms.
One September 2010 flier - allegedly circulated by a defendant and cited by the prosecution - quotes Anonymous as admitting that the RIAA and MPAA were brought down by the group during a 72-hour span. Another, which was dated one month later, encouraged Anonymous to "send pizza and other crap" to the chairman and CEO of the RIAA.
In addition to retaliating against the closure of The Pirate Bay, Anonymous also protested the shuttering of Limewire, another file-sharing service that was brought down with the assistance of the RIAA. The defendants in the Operation PayBack case allegedly circulated one flier on the web claiming that the trade group, in shutting down Limewire, "exercised more control than any private entity should be allowed."
"Globally, these corporations are trying to censor the internet, a place without borders, a place where millions freely share ideas and information," the flier read. "If Limewire is gone today, what will we lose tomorrow?... When does this stop? Anonymous says it stops right now…Be against censorship. Be against private corporations having more rights than the average citizen. Be against the massive power of copyright labels. We must fight back. No more shall we wait. It is time for action. If they dare to take down Limewire, then we shall take down the RIAA in kind."
According to a two-year-old Gawker article, defendant Zhiwei Chen was raided in early 2011 by the Federal Bureau of Investigation (FBI). In a Reddit post that has since been deleted, Chen reportedly admitted that the FBI came into his dorm room, "pushed everyone out of bed" and "searched the place and questioned all people involved."
A search warrant reportedly posted on the web by Chen in early 2011 revealed that the FBI seized a number of electronic devices, including computers, an iPhone, and multiple USB drives from Chen.
You can share this story on social media: