Putin stuns "American spies" in Family Guy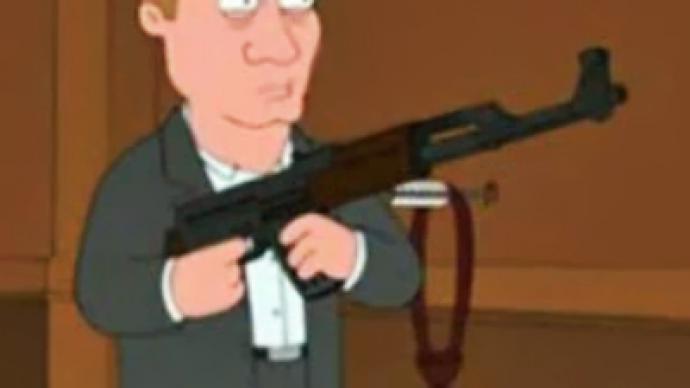 Russian Prime Minister Vladimir Putin has made a cameo appearance in the popular American animated sitcom, Family Guy.
Putin turns up in an episode where one-year-old Stewie and family dog Brian find themselves in the Russian capital.
In Family Guy's version of Moscow, the streets are teeming with nothing more than bears on unicycles, but the stream of clichés and stereotypes doesn't end here…
Not looking like bears on unicycles, Stewie and Brian are taken for spies and get arrested in broad daylight. They are led straight to Putin's office, whose walls are decorated with portraits of past Soviet idols, Stalin and Lenin.
The former Russian President is shown as an inventive character, full of surprises. In Putin's hands things turn into what nobody expected them to be: nunchucks become a hanger, while a Kalashnikov rifle – a lighter.
It is not the first time Putin has been featured in a cartoon. When he was still the Russian President, he turned up in an episode of South Park.
You can share this story on social media: