Community outcry could lead to parole for father imprisoned 13 years after crime
Published time: 16 Apr, 2014 23:06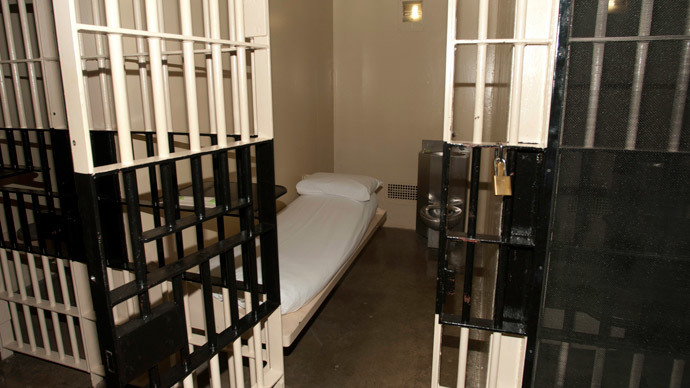 Cornealious "Mike" Anderson opened the door to his Missouri home one afternoon nine months ago and found a SWAT team waiting for the chance to correct a decades-old clerical error that allowed Anderson to avoid a stiff prison sentence.
In 1999, Anderson and another man, brandishing a BB gun, robbed a Burger King store manager as the employee was taking the day's profit into the restaurant's safe. The pair could have gotten away with it if a witness hadn't reported their license plate number to police, who promptly identified Anderson and arrested him in connection with the crime.
He was released on bail and allowed to remain free until a number of appeals were resolved. Anderson's efforts were denied, though, and a judge ordered that his bail be revoked. In what the Missouri Department of Corrections now explains as a clerical error, Anderson was never re-arrested.
Anderson used his get-out-of-jail-free card to get married, have four children, and start a carpentry business while building his own home.
His good luck ran out nine months ago when the Department of Corrections was preparing for Anderson's release, only to realize he had never been locked up as intended. Anderson – who told This American Life that in the back of his mind he was always nervous about the future – was greeted at his door by Missouri police, who allowed the former criminal to explain the situation to his family by phone on the way to prison.
Friends and family told St. Louis' Riverfront Times, which first broke the story last year, that Anderson is a loving, church-going father who coaches football and could have escaped the state or even the country but chose not to. Anderson's attorneys have filed a petition for his release, arguing that if the true goal of the correction system is rehabilitation, than the notion that Anderson must still serve his 13-year sentence constitutes "cruel and unusual punishment."
A similar petition has already attracted over 20,000 signatures on Change.org, with organizers calling on Attorney General Chris Koster to recognize that Anderson's children may grow up without him because "the State of Missouri dropped the ball."
"I don't have any clue what happens now," Michael Wolff, dean of the St. Louis University School of Law and former chief justice of the Missouri Supreme Court, told the Riverfront Times.
"I can see that a person wouldn't want to call up and say, 'Remember me? I owe you thirteen years,' and then the real question is, should we take into account the fact that he apparently has been a good citizen?"
Even the Burger King manager who was robbed at gunpoint has spoken out in favor of Anderson's freedom, although Attorney General Koster filed a petition to deny his release.
Yet Koster, in the court motion filed Tuesday, cited a similar case in which another convict who was improperly released argued that he should be credited for time served because the state was at fault for the mistake. The trial court in the case agreed, permitting the inmate (also named Anderson, coincidentally) to be considered for parole. That precedent, Koster noted, could have major implications for Mike Anderson.
"If this Court accepts the facts as set out in this pleading, the Director takes no position on whether this Court should declare Anderson entitled to credit on his sentence from the time the opinion issues in his direct appeal," the prosecutor wrote.
"If the Court grants time served from the issuance of the opinion in 2002, Anderson would have served his 11.5-year mandatory-minimum prison term under Mo. Rev. Stat. 558.019 and 571.015 and be immediately eligible for parole consideration."