Survey finds Americans drink too much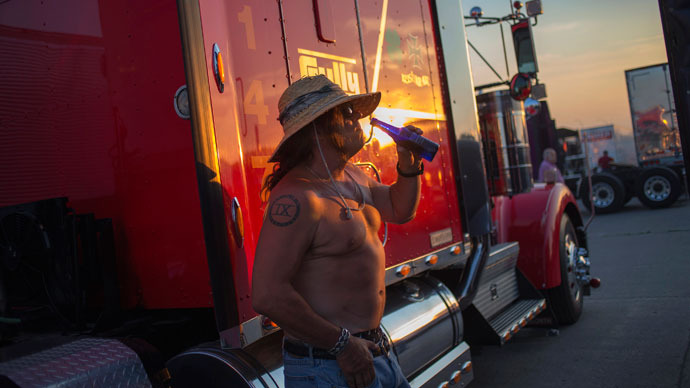 Approximately one in five American men and one in ten women consume more alcohol than is recommended by US federal health guidelines, a new national survey reveals.
The drinking limits, defined by the US Department of Agriculture (USDA), allow men no more than two drinks a day. The risk-free amount for women is one drink, which is roughly a bottle of beer, a glass of wine or a shot of liquor.
The USDA decided to find out how the guidelines match reality and initiated a survey, where 5,400 adults older than 21 had to confess how much alcohol they had consumed the day before.
The majority - 64 per cent of men and 79 per cent of women - responded with 'none'. Another 18 per cent of men and 10 per cent of women stayed within the recommended limits.
The remaining 18 per cent of men and 11 per cent of women went either a little or far beyond the prescribed amount.
Within this group 8 per cent of men and 3 per cent of women fell under the 'heavy drinker' category. Heavy drinking appears to be more common among men aged from 31 to 50 and among women between 51 and 70 years old.
The analysis of the survey, published in the Journal of the Academy of Nutrition and Dietetics, calls on American health professionals to pay attention to "excessive drinking by the adult US population."
"Overall the study confirms that rates of unhealthy alcohol use in the US are significant," says Jennifer Mertens, a research medical scientist at Kaiser Permanente Division of Research in Oakland, California, interviewed by Reuters.
Lead author of the research, Patricia Guenther, a nutritionist at the USDA Center for Nutrition Policy and Promotion, hopes the survey helps people recognize whether they themselves are drinking more than recommended.
"There are people who don't realize that they are drinking more than what's beneficial to their health," she said.
You can share this story on social media: