FBI fears American universities 'swarming with spies'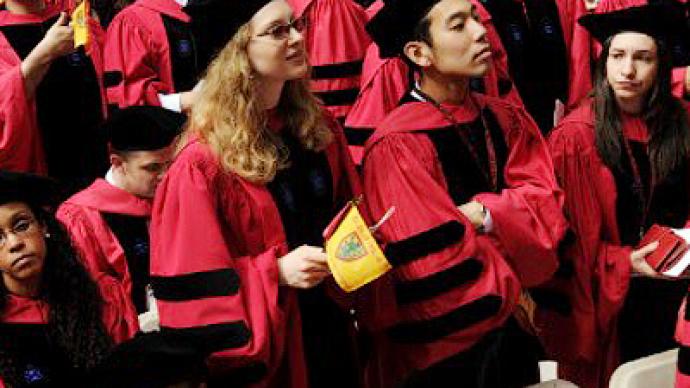 Foreign spies have become much more common in America's higher education institutions over the last five years, reports Bloomberg. The FBI says many of them are Chinese nationals.
The end of the Cold War did a lot to deepen international scientific collaboration, prompting universities to broaden their global activities. Students on American soil have become even more multi-ethnic and multi-cultural. But this openness also exposed the vulnerability of academic institutions to scientific and industrial espionage, as well as to the theft of advanced technologies, US national security officials believe."We have intelligence and cases indicating that US universities are indeed a target of foreign intelligence services," Frank Figliuzzi, Federal Bureau of Investigation assistant director for counterintelligence, told Bloomberg.The FBI believes American universities are the ideal place for recruiting informers and agent penetration.Agents' activities could range from conducting research with respected scientific teams and taking photos of hi-tech equipment and documents, to barefaced copying of files with sensitive data from personal laptops.Hi-tech espionage targets academic centers and corporations' scientific and technical research alike, the FBI says.According to a 2011 US Defense Department report, attempts by East Asian countries, China in particular, to gain access to developing technologies and cutting-edge research in the US grew a stunning eightfold in 2010 compared with the previous year. Above all, foreign intelligence activities concentrate on information systems development, construction of lasers, aeronautics research and underwater robot production, the report said.In order to preserve its key role in science and technology, America declared itself open to talented researchers from all around the world. The US has become so welcoming of foreign students that citizens of other countries could make up over 40 per cent of graduates in such renowned institutions as Massachusetts Institute of Technology and Georgia Institute of Technology, according to a federal survey.The hundreds of thousands of Americans studying overseas are also under threat of being recruited by foreign intelligence, Frank Figliuzzi told Bloomberg.
Chinese impostors in American education
China alone directed 76,830 students to US universities in 2010-2011, more than any other country. The FBI says many Chinese researchers who have received an American education and started working in American companies do have a tendency to commit corporate espionage. China's intelligence service deploys networks of freelance volunteer students and researchers to collect information wherever they study, do research or work, says David Major, president of the Centre for Counterintelligence and Security Studies in Falls Church, Virginia and former FBI official. In addition, more than 3,000 Chinese false-front companies pursue new technologies directly on American soil, writes former CIA officer S. Eugene Poteat. To help repulse the foreign infiltrators' attack, the FBI has teamed up with academia with a national board of representatives from universities and national security agencies. The initial board was created in Pennsylvania State University in 1995, and was later transformed into a national body. All members of the board have security clearance, Bloomberg reports. The FBI considers potential sensitive cases in research programs while campus officials guide investigations through peculiarities of the national higher education system.
You can share this story on social media: