American sings to honor Russian terror victims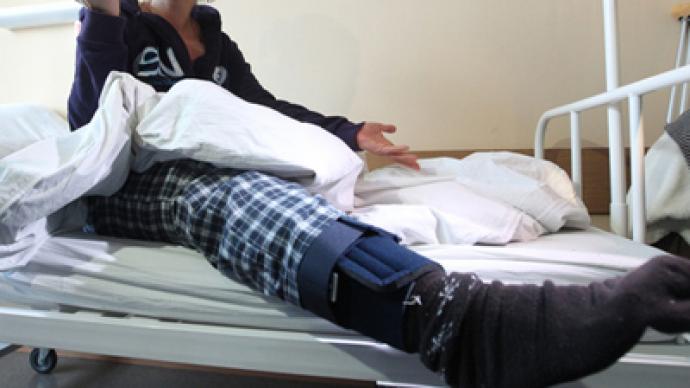 Los Angeles businessman, Mercy Santos, was inspired by the victims of the Domodedovo terror attack and showed his sympathy through a familiar Russian tune.
In a music studio in Los Angeles, Russian lyrics are sung by a former college football player who has fallen in love with the Russia national anthem."While online, I came across the national anthem. I thought it was the most amazing thing I'd ever heard," said Santos.Santos stumbled across the anthem while trying to find more news, following January's terrorist attack at Moscow's Domodedovo Airport. The heinous act and Russia's anthem brought out some raw emotions."Actually, the first time that I heard the entire song, it brought tears to my eyes. I was definitely touched and moved by it," he commented.Santos spent the next three days and three nights learning the song in Russian. He thought it was the least he could do to show his love and sympathy for the Russian people."I was inspired, literally I didn't sleep. I was inspired day and night to listen to every word and listened to the music and know the changes and I was really motivated to accomplish it and sing it," said Santos. "I was definitely touched and moved by it," Santos added.Santos has met a few Russians during his lifetime, but it took a terrorist attack, to really dig deeper into Russia's culture and history. His dedication to the anthem is his way of saying to Russians that he stands with them."I felt helpless being here. I couldn't send any guns or missiles there, so the least I could do is do something artistic and sing," Santos explained.He received his greatest inspiration from the tragedy's youngest victims."I lost both parents and I know how those young children would feel now going through life without their parents or parent," he said.While Russia mourns, Santos hopes his song and newly found connection with people in a far off land will be shared and bring compassion in America as well.
You can share this story on social media: