Like a fortress: CA development promises security and surveillance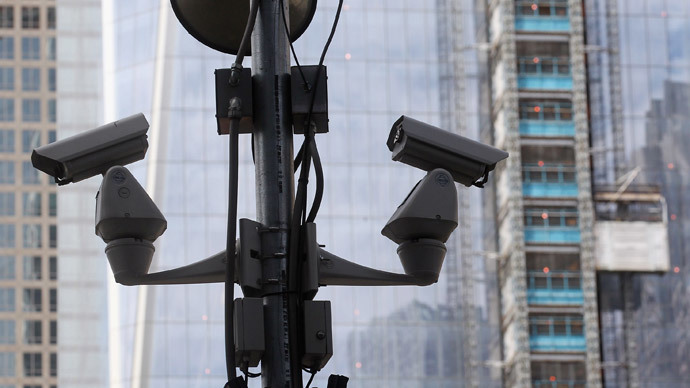 California residents from across the state are flocking to a development community that has been advertised as the ideal place to raise a family because of extensive surveillance technology, security checkpoints, and other policing strategies.
River Islands is a 5,000 acre plot located in Lathrop, California in the northern region of the state. Developers have spent over 25 years struggling to overcome legal hurdles, economic downturns and regulatory obstacles attempting to begin construction.
When the project was finally approved late last year it was like any other suburban development in the US, aside from the imposing security system that city officials plan to enact.
The still-under construction River Islands community is surrounded by waterways and accessible only by four bridges. Steve Large of CBS Sacramento reported that each bridge will be equipped with fiber-optic video technology that will scan each license plate and compare it to a Department of Motor Vehicles database of stolen vehicle records.
Police also plan to employ one-way speakers to communicate with the public. Video operators can use the loudspeakers - which are deployed sparsely in open areas that tend to attract crowds after closing at night, such as public parks – to warn individuals or groups that they are trespassing.
Jarrod Miles moved his family to the development from San Jose, and admitted to CBS that he is unsure about the surveillance techniques but said the idea of raising his child in a safe area is too attractive to dismiss.
"My wife and I were looking for a place that was safe for our daughter, and so that's why we chose out here," he said. "I can see myself going either way on it," he said of privacy vs. security. "I think it's a good thing to debate."
The Lathrop city manager has said he and the county sheriff have discussed investing in more high-tech surveillance equipment to investigate crimes more efficiently and deter potential criminals from breaking the law.
Karen Nguyen relocated from Oakland to live a safer life, she told Steve Large.
"It's good to have surveillance, but also if it's too much, it's invading our privacy also," she said.
Aware of these concerns, a River Islands spokesperson said officials will schedule community meetings to discuss how to balance privacy and crime prevention in the new neighborhood.
While the development promises to be an interesting experiment in an age of increased surveillance, it is still going through the very early stages of existence. Four builders are at work on the 2,500 homes that have been approved for the development, with each residence expected to sell for between $350,000 and $450,000.
"We anticipate closing on 239 of the first 498 lots we offered," project director Susan Dell'Osso told the Central Valley Business Journal in October. "My hope is that the models will open next May."
Officials in other small US towns who admit that their areas are anything but crime-plagued have also invested in surveillance technology. Violent crime has steadily declined in recent years, although budget cuts are one reason that lawmakers in some municipalities have been forced to hire less police officers when new camera equipment will do. The American Civil Liberties Union has argued that, despite the popular misconception, this logic is inherently flawed.
The Michigan branch of the ACLU released a 2012 report condemning the growing reliance on cameras in small towns, in this case focusing its gaze on Lansing, Michigan. Many of the new cameras operate on 24 hour cycles with a 360-degree view and are capable of zooming in on a subject from 500 feet away. Measures such as this have civil liberties advocates wondering how many police forces are using intensive methods to correct what are not serious problems.
"We don't want to live in a police state where the government has the power to track the moves of every person, even in their own neighborhoods," Michael Steinberg, legal director of Michigan ACLU, said at the time. "This report, like studies from around the world, shows that video surveillance is a costly, invasive and ineffective means of deterring and fighting crime. We encourage elected city officials in Lansing and throughout the state to use their precious law enforcement dollars to adopt more effective ways to fight crime without violating the privacy rights of their residents."
You can share this story on social media: