American Airlines employee suspended after DHS put him on no-flight list with no apparent reason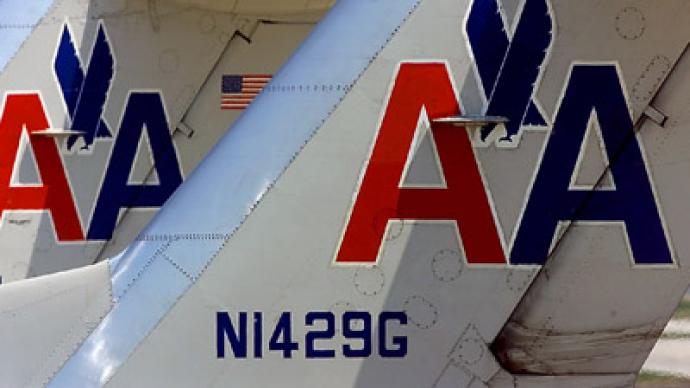 After ending up on the US government's no-fly list under suspicion of terrorism, an American Airlines employee had to stop going to work after being with the airline for 13 years. The no-fly list sent the now-unemployed man spiraling into debt.
Luis Montano ended up on the Transportation Security Administration's (TSA) no-fly list in August and has struggled financially ever since. The American Airlines employee was told to "go home" after the government prohibited him from boarding a plane. As an airline employee labeled as a potential terrorist, the man could not fulfill the duties that his job demanded."[I was] in shock," Montano said. "Just like, I couldn't understand how you can just be put on a list for no reason, haven't been contacted by the government."Montano had spent 13 years working for American Airlines as a gate agent, in cargo operations, and at the company's Florida headquarters. Now, he is struggling to pay his bills and his employers told him he could lose his job permanently."Two months without work because of being on the no-fly list," he told NBC Miami. "I basically have been doing a lot of research concerning the TSA's no-fly list. I have been trying to basically reach out for help."Help came in the form of the news media. After NBC's Team 6 Investigators contacted TSA, the Department of Homeland Security, and the FBI, he was removed from the no-fly list and told in a letter that he was no longer considered a potential terrorist.Montano is waiting to be cleared by American Airlines' security before being granted permission to return to work, but the man still remains baffled about the ordeal."In July I traveled and in August, I'm told on the no-fly list," he said.The list, which was created during the George W. Bush administration and is maintained by the Department of Homeland Security's Terrorist Screening Center, contains thousands of names that US officials view as a potential threat. Almost 90,000 names have been on the list at one point. It was established after the September 11, 2001 terrorist attacks and more than doubled the number of names after Umar Farouk Abdulmutallab tried to bring a bomb hidden in his underwear onto a US flight.The American Civil Liberties Union considers this list, which often adds names of individuals who are lawful US residents or citizens, unconstitutional. The no-fly list has sometimes left travelers stranded in foreign countries, unable to return to their homes in the US."The Constitution does not permit such a fundamental deprivation of rights to be carried out under a veil of secrecy and in the absence of even rudimentary due process," the ACLU writes on its website. "The government has provided no process for individuals denied boarding on commercial flights to or from the United States or over U.S. airspace to find out the reasons for their inclusion on the no-fly list or to rebut the evidence or innuendo against them."The no-fly list has often been criticized for instigating racial profiling.