After combat, soldiers sue for jobs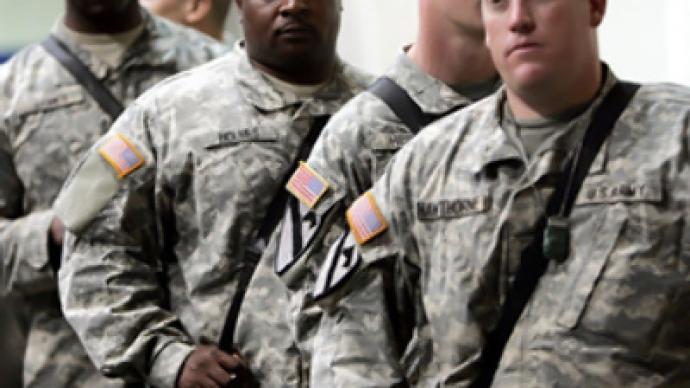 Ending the war in Iraq is a popular idea. But for some soldiers, the end of battle in the Middle East leads to the beginning of a new battle at home— the fight for regaining their jobs.
This week the US Justice Department filed a lawsuit against the state of Nevada and its Office of the State Controller.
Arthur Ingram, an Army reservist, was employed as Nevada's Chief Deputy Controller in 2003 when he was mobilized for active duty.
After serving two tours that spanned nearly five years, Ingram was honorably discharged and submitted notification of his intent to return to work. However, the state of Nevada was unwilling to rehire him.
Mr. Ingram filed a claim under the Uniformed Services Employment and Reemployment Rights Act (USERRA) after he was offered a position as Chief Accountant, which was a demotion that involved both a pay reduction and fewer responsibilities.
However, he decided to take the position, but pursued his case to secure the position he deserved. But when he reported to work, the complaint filed by the United States claims, "Nevada officials responded that they were rescinding the Chief Accountant job offer because Ingram filed a USERRA complaint that was still under investigation."
Further, Nevada officials asserted that Ingram "would not be reemployed in any position by the State until, and if, Ingram prevailed in the complaint."
US officials claim the state of Nevada is in violation on two counts. By law, a reservist must be promptly reemployed in a position of like-status, seniority and pay. And employers are prohibited from retaliating against those who file USERRA complaints.
Karen Woodard, Deputy Chief of the Employment Litigation Section for the Justice Department explained that "the basic purpose of USERRA is to ensure that service members who leave their civilian employment and serve honorably in support of the mission of the United States military have the assurance that, once their service is completed, they will be able to return to their civilian careers with as little disruption and difficulty as possible."
Yet, more American employers are repaying reservists' service by violating their basic rights. With less than six months into the year, more USERRA cases have already been filed than were filed in the whole of 2008.
This isn't an issue of small businesses accidentally tripping over the law. Lawsuits are being lodged against major corporations such as UPS, Goodyear Rubber and Tire and American Airlines. Local governments and institutions such as the County of Fresno, New York City Department of Corrections and Newark Public Schools have been charged as violating the regulations. And now, there is an active case against a state.
Acting Assistant Attorney General for the Civil Rights Division, Loretta King, expressed her strong commitment to protecting the employment rights of the men and women in uniform.
"The law is clear – unnecessary delays and reprisal will not be tolerated," she said.
Michelle Smith for RT
You can share this story on social media: