Afghan pilot shoots, kills US troops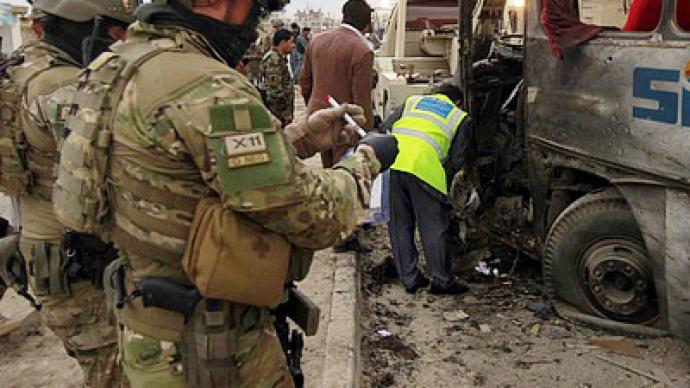 A man shot and killed eight NATO coalition forces and one civilian contractor at an Afghan air force base in Kabul on April 27.
An Afghan military pilot opened fire on international forces igniting a gun fight on the base at Kabul International Airport. The incident was allegedly sparked by a dispute between the pilot and an international colleague. "A 50-year-old man opened fire at armed US military soldiers inside the airport after an argument between them turned serious," Col. Baha Dur, chief of public relations for the Afghan National Army at Kabul military airport said. The Taliban has claimed responsibility for the attack and said a man named Azizullah, who they had been working, with was responsible. "One suicide attacker … managed to attack an Afghan military unit and has managed to kill many Afghan and international soldiers," Taliban spokesman Zabiullah Mujahid told CNN. "We had worked hard on this plan for a long time."NATO denies any Taliban connection."We do not know why it started but there is no indication that a suicide bomber was involved and there are no reports that someone managed to get into the base to do this," NATO said in a statement.
You can share this story on social media: