Doesn't ADD Up: Doctors behind ADHD study question drug treatment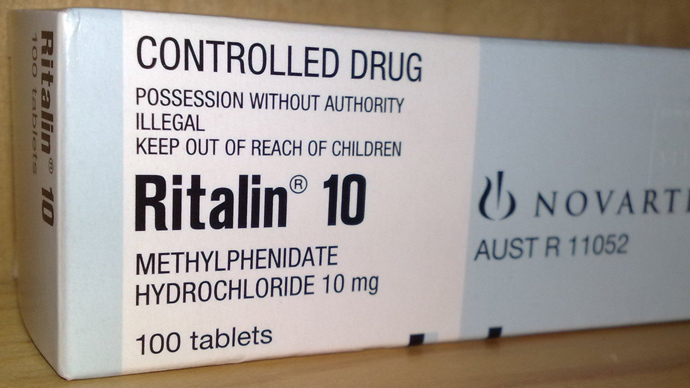 The co-authors of a 20-year-old study promoting the use of prescription drugs to combat the effects of attention deficit hyperactivity disorder (ADHD) are now claiming the report may have overstated medication's benefits.
According to a report in the New York Times, at least two co-authors of the highly influential study – called the Multimodal Treatment Study of Children With ADHD – have come forward to express concern that the original report also downplayed the benefits of behavioral therapy.
"There was lost opportunity to give kids the advantage of both and develop more resources in schools to support the child — that value was dismissed," said co-author Dr. Gene Arnold, a child psychiatrist and professor at Ohio State University.
"I hope it didn't do irreparable damage," added a second co-author, Dr. Lilly Hechtman of Montreal's McGill University. "The people who pay the price in the end is the kids. That's the biggest tragedy in all of this."
The report originally claimed that not only was medication like Adderall and Ritalin more effective than therapy, but also that combining the two treatments offered little to no benefit to the patient. Even a 2001 report that showed a combination of medication and therapy effectively treating ADHD symptoms by 12 percent over medication only (68 – 56 percent) labeled the results "small by conventional standards."
Boosted by marketing from pharmaceuticals, prescriptions for ADHD drugs have skyrocketed since the early 1990s, alongside a significant rise in the diagnosis of ADHD in general.
According to new data from the Centers for Disease Control and Prevention, 15 percent of high-school-age children have been diagnosed with the disorder, with roughly 3.5 million currently taking medication. These numbers stand in stark contrast to the 600,000 or so children diagnosed with ADHD in 1990.
"The numbers make it look like an epidemic. Well, it's not. It's preposterous," Keith Conners, a psychologist and professor emeritus at Duke University, said to the Times earlier in December. "This is a concoction to justify the giving out of medication at unprecedented and unjustifiable levels."
One of the reasons medication has been used so often to treat the disorder is that, at the cost of $200 a year, it's significantly cheaper than therapy, which can run up to $1,000 a year or more and isn't covered as comprehensively by insurance companies. While medication can be helpful, it also has its consequences – potential addiction, anxiety, depression, insomnia and, in some cases, suicidal tendencies and hallucinations.
Behavioral therapy, meanwhile, focuses on developing a child's long-term academic and social skills. According to psychologist Ruth Hughes of the advocacy group Children and Adults With Attention-Deficit/Hyperactivity Disorder, medication may make a child ready to learn important skills, but it still requires someone to teach them.
Now, new studies are suggesting that the effects of medication begin to decrease once a child grows older, suggesting it's extremely difficult to calculate how a child will react as they reach young adulthood. Some researchers pin the blame on the fact that many children stop taking the pills, while others say it demonstrates the inability of a medication-only approach to conclusively treat the disorder.
"My belief based on the science is that symptom reduction is a good thing, but adding skill-building is a better thing," Stephen Hinshaw, a psychologist at the University of California, Berkeley, said to the Times. "If you don't provide skills-based training, you're doing the kid a disservice. I wish we had had a fairer test."
You can share this story on social media: