ACLU sues San Francisco over warrantless cell phone search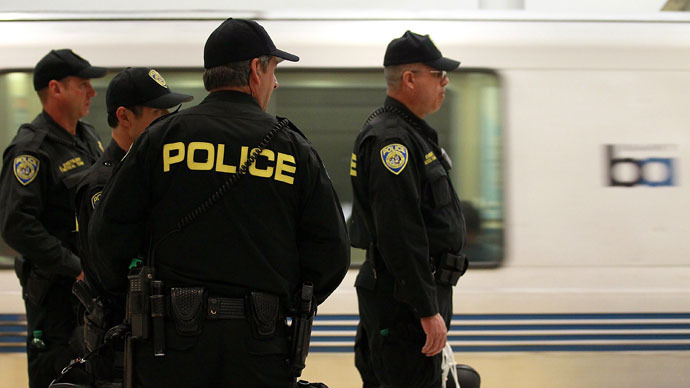 The results of a lawsuit filed Wednesday by the ACLU of Northern California will tell whether police have the right to search a suspect's phone for incriminating evidence. The suit follows an activist's arrest while he pitched a tent at a protest.
According to the American Civil Liberties Union (ACLU), following Bob Offer-Westort's arrest one of the two officers in question began to scroll through the detainee's text messages and read them aloud.

The plaintiff, a longtime activist in the area, was concerned that some of the personal content of these texts would damage his existing relationships with local officials.

This latest lawsuit highlights the ongoing dispute between privacy advocates and law enforcement officials.The California Supreme Court ruled in 2011 that warrantless searches of mobile phones did not violate the Fourth Amendment, which guards against unreasonable searches and seizures.

California Governor Jerry Brown, in turn, cited that precedent when he vetoed legislation which would have required police to obtain a warrant before searching through the mobile phones of suspects.

In the case of Offer-Westort, police began to read through his texts prior to formal booking, and allegedly did so for weeks until the phone was returned to him months after the arrest.

The ACLU aims to use this latest lawsuit to demonstrate that such seizure and search violates California's constitution.

Marley Degner, an attorney whose firm is providing pro bono services in the case, believes that cellphones are now "virtually home offices that contain personal, professional and financial information about their owners and others."

As such, the suit will seek to make the case that warrantless searches of cell phones not only violate the rights of those arrested, but also those of family, friends, co-workers and anyone else whose information may be held by the device. No hearing date has been set thus far for this case.

On the federal level, lawmakers from both parties have attempted to introduce reforms to the Electronic Communications Privacy Act of 1986 to ensure law enforcement obtain warrants before searching electronic communications or location data. Late last year, representatives Zoe Lofgren (D-Calif.), Ted Poe (R-Texas) and Suzan DelBene (D-Wash.) introduced legislation that would have amended ECPA with greater privacy guarantees, though the bill failed to advance to the Senate.
You can share this story on social media: