'A hoax and a farce' or 'what America needs'? RT panel debates Mueller report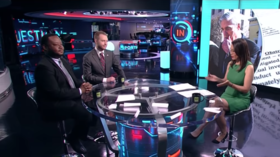 With Special Counsel Robert Mueller's report dividing Washington and the world, the arguments over what the report does and does not prove are only heating up.
Is the Mueller report "exactly what the American people needed," as Democratic commenter Robert Patillo insists, or is the continuing bickering proof that the Democrats are "out of cards," as Republican strategist Chris Neiweem argues?
Check out the video to hear from both sides of the aisle.
Like this story? Share it with a friend!
You can share this story on social media: