Microsoft vows to hand over all its technologies to 'ethical & honorable' US military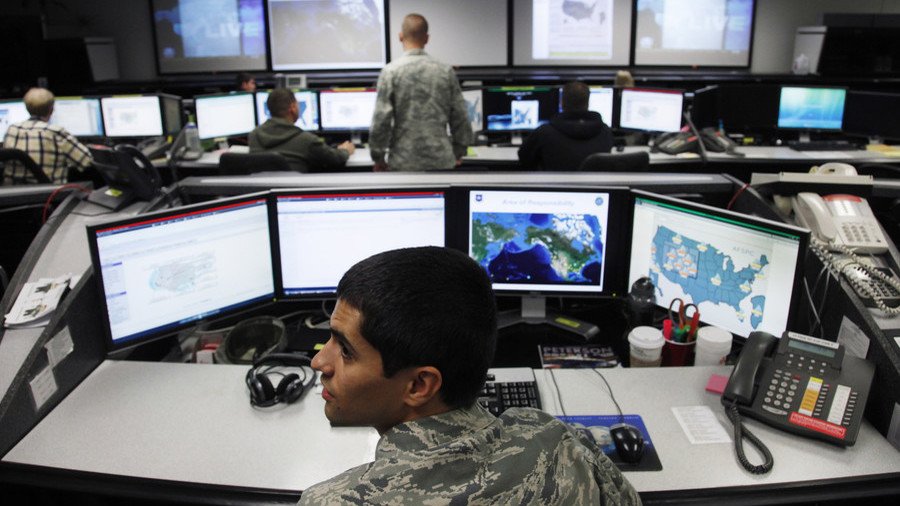 As big tech in the US faces increased opposition from its own employees over Pentagon contracts, the head of Microsoft Corporation appears to have decided to throw his weight behind the US military and to offer them full support.
Microsoft is "going to provide the US military with access to the best technology ... all the technology we create. Full stop," Brad Smith, the president of the tech giant, said at the Reagan National Defense Forum, held at the Ronald Reagan Presidential Library in Simi Valley, California.
Smith also sought to explain his decision, saying his company actually wants "Silicon Valley to know just how ethical and honorable a tradition the military has." He argued that the military should not be left out of global technological progress in the field of artificial intelligence, which is "of importance to everybody and not just young people who happen to live on the West Coast."
Also on rt.com
'US needs to be defended': Bezos explains Amazon bid for DoD project… and it's no surprise
However, he was still unable to totally ignore the ethical concerns expressed by Microsoft employees, amid the growing opposition to the tech giant's cooperation with the Pentagon among the company's own staff members.
"There is some angst" among "some" workforces, Smith admitted, adding that Microsoft would "engage to address the ethical issues that new technology is creating." However, he did not say a word about Microsoft potentially changing its policies following the employees' concerns.
Also on rt.com
All-Seeing Eye: Google working with Pentagon on using AI for drone improvement
Actually, Microsoft staff didn't just express some "concerns" about their superiors' deals with the Pentagon, but in fact openly rebelled against the tech giant's bidding for the US military project called the JEDI.
The Joint Enterprise Defense Infrastructure or JEDI project will offer cloud computing services to the US military. According to publicly available information, JEDI aims to keep the military's computing systems up-to-date by moving them onto one big cloud.
In an open letter.
In an open letter purporting to be from an unspecified number of Microsoft employees and published on blogging site Medium in October, the workers said they had joined Microsoft with "the expectation that the technologies we build will not cause harm or human suffering."
They also accused executives of betraying the company's artificial intelligence policy that states AI should be "fair, reliable and safe, private and secure, inclusive, transparent, and accountable" in pursuit of "short-term profits."
Another big tech firm, Google, also dropped its bid from the JEDI program, after the company witnessed a massive outcry from its employees over another joint project with the DoD – Project Maven.
That one was aimed at creating an AI program that would improve the targeting of drone strikes, which prompted warnings from some critics, who argued that it would eventually allow drones to choose targets completely on their own.
However, Microsoft's president is not the first to defend big tech's cooperation with the military. Amazon's Jeff Bezos warned in October that "if big tech companies are going to turn their back on the Department of Defense [DoD], this country is in trouble," adding that the US is "a great country" and "needs to be defended." However, Bezos was not apparently all that selfless; he called on the tech giants to rally behind the Pentagon as Amazon actually embarked on bidding for the JEDI project at that time.
Like this story? Share it with a friend!
You can share this story on social media: