Florida man uses James Bond-like gadget to dodge toll cameras (VIDEO)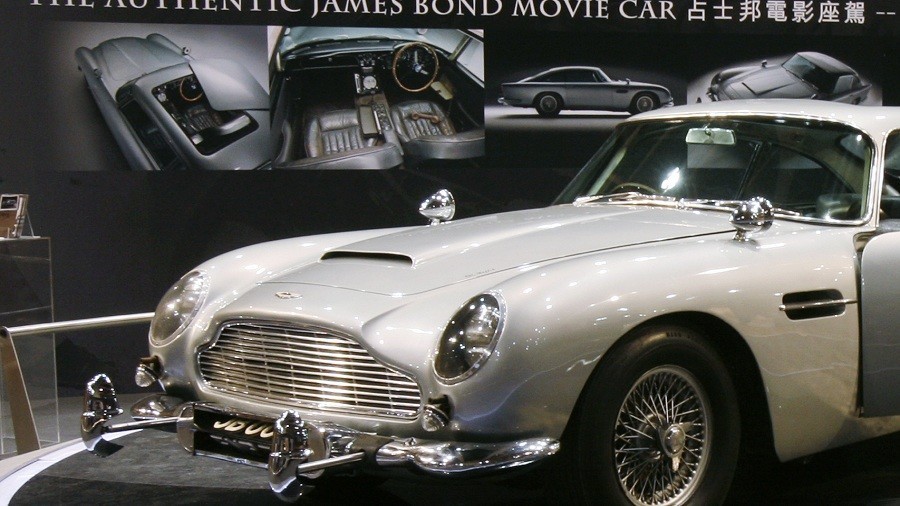 A 70-year-old man has been charged after being caught by authorities on a Florida highway using a gadget worthy of a James Bond thriller to shield his license plate from the road's toll cameras.
In what seems to have come straight out of the 007 iconic 'Goldfinger' movie, Robert Craig Davis was arrested on November 17 after being spotted using a remote control to roll down a black cover over his license plate and lift it back up once toll cameras were surpassed.
The man first came to the attention of authorities earlier this year after a couple of motorists caught him cloaking his Chrysler Pacifica on the Dolphin Expressway.
Sammy and Mayte Salinas sent it to local news outlet CBS4 Miami, who then forwarded it to authorities.
Separate footage of the man deploying the black screen shielder to skirt the toll system was posted in June by Billy Corben, who posted the clip to his 58,000 followers.
The man was traced down when an off-duty officer from the Florida Highway Patrol recognized the vehicle from the video CBS4 had sent through.
Lieutenant Alejandro Camacho started chasing the car as it headed south through the Bird Road toll plaza on Florida's Turnpike and alerted fellow troopers.
Davis was finally stopped by Sgt. Carlos Vanegas, who along with his colleague Dennis Gallo searched the vehicle and found the remote control used to raise and lower the black mask.
After getting away with it all this time, Robert Craig Davis, 70, of Key Largo, was caught red handed after being spotted using an electronic shield door to hide his license plate from tolls. He was caught by an off-duty Florida Highway Patrol trooper Lt. https://t.co/lbFpxSxfjOpic.twitter.com/nmea33isnB

— Sgt Al (@SgtAlCastro) November 26, 2018
"The actions of the defendant showed an ongoing course of conduct with intent to defraud the SunPass toll system," Gallo wrote in the report, local news outlet Miami Herald reports. Davis was arrested and charged with organized fraud and small theft on November 17 and released on the same day.
Need we remind you, 007, that you have "a license to kill, not to break the traffic laws"?
If you like this story, share it with a friend!