School says Nazi-saluting students protected by First Amendment, sparking outrage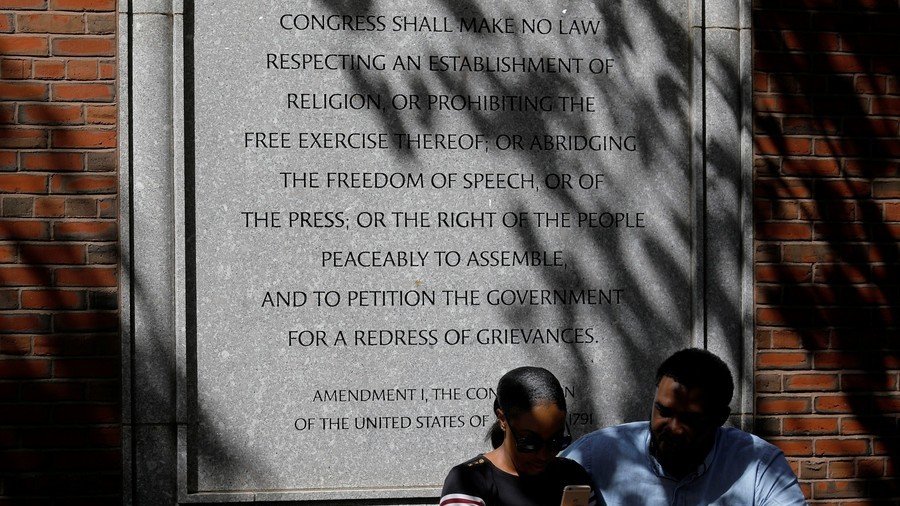 Wisconsin school authorities faced criticism for ruling that students doing Nazi salutes have First Amendment protection. They were accused of raising "white supremacists" and having little understanding of the gesture's meaning.
A picture taken before prom on the steps of the Sauk County Courthouse in the town of Baraboo in May featured around 60 boys, with at least a half of them giving what looks like Nazi salutes.
The image caused controversy after surfacing on the internet and was swiftly removed. But it was too late as it was already reposted on social media and went viral, prompting an investigation by the Baraboo School District.
Baraboo Superintendent Lori Mueller shared the results of the probe in a letter mid-week, saying "we cannot know the intentions in the hearts of those who were involved."
As for possible disciplinary action, "because of students' First Amendment rights, the district is not in a position to punish the students for their actions," the letter read, as cited by local media.
The father of one of the boys, who took the photo, earlier said that the kids never meant to do Nazi salutes, but were only asked to wave to their parents.
However, one of the students in the picture who didn't raise his hand said some of his classmates could have come up with Nazi greetings as a sick joke.
"It was very disrespectful to what my beliefs are," he told Baraboo News Republic.
Twitter users were angered that the boys escaped responsibility and accused the Baraboo school authorities of raising white supremacists.
Other commenters said the response by Mueller reveals that she has no idea how free speech works and doesn't know history well enough to understand that the Nazi salute is no laughing matter.
Like this story? Share it with a friend!
You can share this story on social media: