Hero Dallas man catches baby thrown from burning building (VIDEO)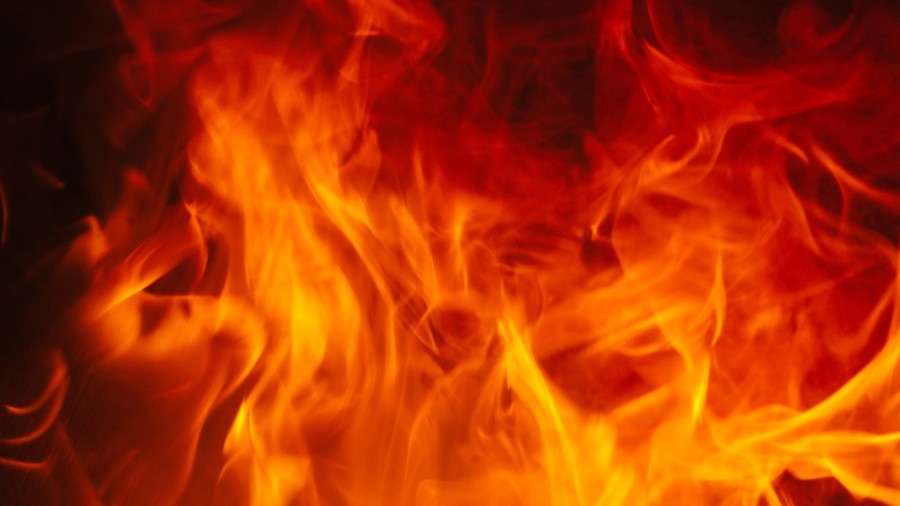 Dramatic video footage shows one terrified Dallas mother throw her own baby out the window of her burning apartment - right into the waiting arms of a passer-by.
As fire engulfed the apartment building in northeast Dallas on Wednesday, not everyone thought they would make it out alive. One mother and father punched out their third-floor window to escape the blaze, but couldn't risk jumping with their one-year-old infant.
"It was terrifying," mother Shuntara Thomas told WFAA-TV. "I didn't know if I was going to come down with her or if that would be the last time that I was holding my child."
On ground level, passerby Byron Campbell persuaded Thomas to let the baby go. Thomas listened, and dropped the child into Campbell's waiting arms.
"I just told the mom I wouldn't drop the baby," Campbell said. "Then she let go and I caught it. I held on like a football and didn't let go."
When an apartment caught fire in Dallas these neighbors grabbed mattresses, threw them on the ground then caught 4 or 5 neighbors, including a baby, who jumped from the third story. #heroespic.twitter.com/XKCQaPUrqd

— Hannah VanHuss Davis (@hannahdinhd) November 21, 2018
Save for some minor smoke inhalation, the baby and mother were unharmed.
As the building burned, other residents jumped out onto mattresses. 40 people were displaced by the blaze and three were injured. Luckily, all are expected to recover. The cause of the fire remains unknown.
Like this story? Share it with a friend!